Tues Oct 17  |  7pm  |  The Animation Guild  |  Burbank, CA
WHAT:
WIA Writers' Room: Agents and Managers Panel
Signing with an agent or manager can be an important step in one's career, but for many writers it's a step that can seem confusing or out of reach. We are so excited to welcome experienced and prolific agents and managers Julie Kane-Ritsch, Sheryl Petersen, Dannie Festa and Grace Ledding, who will share their wisdom and insight into the process of meeting and signing with the right representation, and what to do once that happens. We'll also hear highlights from their careers, learn about the differences between agents and managers and gain perspective on the animation landscape. Join moderator Nicole Rivera for what is sure to be an enlightening and lively discussion.
WHEN:
Tuesday October 17, 2017
From 7 – 9pm
Doors open at 6:30pm
WHERE:
The Animation Guild
1105 N. Hollywood Way, Burbank, 91505
COST:
This event is free for all WIA members and $15 for non-members at the door via credit or debit card. Please be aware that WIA does not accept cash, checks or online payment for events.
IMPORTANT ATTENDANCE INFORMATION:
Everyone must register/RSVP for this event, including WIA members. A WIA registration confirmation email and photo ID are required for admission. Please note that registering does not guarantee admission. Entry is on a first-come, first-served basis for registrants, and seating is limited. Please do not arrive before doors open at 6:30 p.m.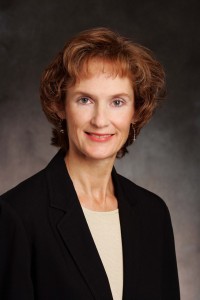 JULIE KANE-RITSCH
Head of Animation and Family Entertainment, The Gotham Group
Since joining The Gotham Group in 1999, Julie Kane-Ritsch has been instrumental in developing animated and family entertainment projects for television, feature films and publishing as well as creating strategic business plans for the company.  She served as a co-producer on "The Spiderwick Chronicles," based on The New York Times best-selling book series written by Holly Black and Gotham client Tony Di Terlizzi, and as the Co-Executive Producer on "Dear Dumb Diary," a Hallmark Channel movie-of-the week based on The New York Times best-selling book series written by client Jim Benton.
Her diverse list of clients includes Butch Hartman, creator and executive producer of "The Fairly Odd Parents" and "Bunsen is a Beast" on Nickelodeon; Chris Nee, creator and executive producer of the hit "Doc McStuffins" on Disney Junior; Nadine van der Velde and Scott Kraft, creators and executive producers on Nick Jr.'s "The Fresh Beat Band;" Carl Greenblatt, creator and executive producer of the Nickelodeon series "Harvey Beaks"; Daron Nefcy, creator of "Star and the Forces of Evil" for Disney Channel; Sascha Paladino, creator and executive producer of "Miles from Tomorrowland" for Disney Junior; Niamh Sharkey, the Irish Laureate for Children's Literature and creator of "Henry Hugglemonster" on Disney Junior; author/illustrator Brom; "Rick and Morty" supervising director Pete Michels; and Chuck Sheetz, Emmy Award winning director for "The Simpsons."
Previously, Ms. Kane-Ritsch was Director of Business and Legal Affairs for Hanna-Barbera, Inc., Vice President, Business and Legal Affairs for Turner Feature Animation and Head of Business Affairs for DreamWorks Television Animation.
Ms. Kane-Ritsch graduated summa cum laude from the University of Denver and received her J.D. with honors from DePaul University. She is a voting member of the National Academy of Television Arts and Sciences.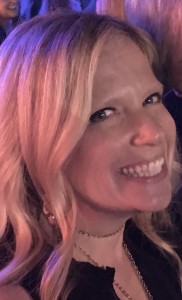 SHERYL PETERSEN
Motion Picture & Television Literary Agent
Sheryl Petersen is a true crossover literary agent at APA, one of the largest diversified talent agencies in the industry with offices in Beverly Hills, New York, Nashville, Atlanta, Toronto and London.  As motion picture and tv literary agent, Petersen plays an integral role guiding the successful careers of a broad range of creators, writers and directors working in animation, live-action, features and television.  Throughout her career prior to joining APA, she has represented both feature and television writers and directors, first at Premiere Artists Agency and then Don Buchwald & Associates, which was uncommon at a time when talent agencies embraced a more linear approach to representation.
With a passion for diversity and corporate responsibility shared by her colleagues, Petersen recently spearheaded the formation of WE APA (Women's Empowerment Group at APA) with a core group of fellow female agents, which aims to bring together women across all levels and departments at APA through one-on-one mentorships, team building activities, and philanthropic work with a variety of LA-based charities.  The mentorship program strives to provide a voice for everybody and break down the barriers that often exist in the workplace.
A native of Plymouth, Massachusetts, Petersen attended Syracuse University where she studied Television, Radio and Film Production, with an additional focus on Psychology.  She resides in West Hollywood with her husband, digital artist Jon Bailey, and their two children.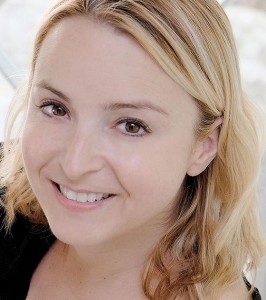 DANNIE FESTA
Dannie Festa founded her management company in 2001 on the foundation of commercially and critically significant entertainment experience. She worked with top-flight producers and directors including Gil Netter (Life of Pi, Blindside), David Zucker (the Naked Gun series), Gary Fleder (Kiss the Girls) and Michael London (Sideways). Being a manager combines two things that Dannie loves most about the entertainment industry: closely collaborating with writers and directors and producing projects that speak to her. In addition to creative talent, Dannie successfully guides iconic brands including Dam Things (creators of the Good Luck Troll Dolls) and King Kong Skull Island, the Joe DeVito/Merian C. Cooper King Kong property. Dannie is currently an executive producer on the animated features Trolls and Trolls 2 with Dreamworks Animation and the King Kong Skull Island television series with IM Global and Mar Vista Entertainment.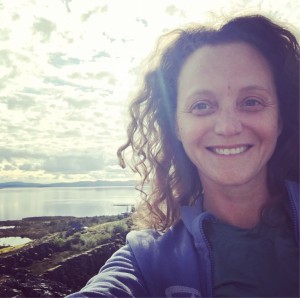 GRACE LEDDING
Grace Ledding is a manager and producer who works with a wide variety of talent including writers and directors for film, television, and new media, as well as novelists, game engineers, comic book creators, video game and animation writers. Among others she is producing a pilot for SuperDeluxe, EAT ME!, and a bio pic, BARBIE AND RUTH, with Bold Films and Reese Witherspoon based on Mattel founder, Ruth Handler. Her clients include Amalia Levari (OVER THE GARDEN WALL), Dominic Bisignano (STAR VS THE FORCES OF EVIL), best-selling YA novelist, N.D. Wilson, author of the 100 CUPBOARDS TRILOGY (Random House), OUTLAWS OF TIME (Harper Collins) and HELLO NINJA (Cannon Press). Her client Steven Elliot Altman is a best-selling author, comic book writer, and also the head of the WGA's video game writing caucus. She also represents Kyle Higgins, who just relaunched the POWER RANGERS comic books for Saban, Brian Buccellato, best-known for his work on THE FLASH (DC Comics), and documentary filmmaker Chris Perkel, whose documentary on Clive Davis, The Soundtrack of Our Lives, opened the Tribeca Film Festival and was just released by Apple Music.