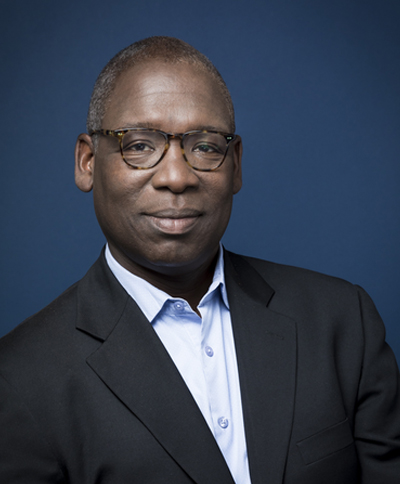 Roland Poindexter
About Roland Poindexter
VP, Television Development –  Fox Family
Roland Poindexter is a creative executive with over 25 years of experience in television programming. Over the course of his career he has produced over 1,000 hours of television and his shows have earned more than 30 Emmy Awards. Currently, Poindexter is Vice President, Television Development for 20th Century Fox Animation.   In this position, he overseas the development & production of television series, specials and web based short form content based of animated theatrical franchises, including "Ice Age" & "Rio" and live action theatrical franchises like "Diary of a Wimpy Kid." Previously Poindexter served as Senior Vice President, Current Series Animation for Nickelodeon, supervising annually over 200 hours of original production for the #1 kids cable network including such favorites as "SpongeBob SquarePants," DreamWorks Animation's "The Penguins of Madagascar" & "Kung Fu Panda: Legends of Awesomeness," and "Teenage Mutant Ninja Turtles." Poindexter also served as Senior Vice President, Action-Adventure Properties for Warner Bros. Animation. In this role, he spearheaded the animation studio's creative development in all genres of programming for broadcast, cable and made-for-video outlets.  Poindexter was also responsible for supervising creative direction on Warner Bros. Animation's award-wininng series "The Batman," based on the famed DC Comics super hero, which debuted to triumphant ratings on Kids' WB! in fall 2004.  In addition, Poindexter served as creative executive for top-rated Cartoon Network series' "Justice League Unlimited," "Teen Titans" and Emmy Award-winning "Static Shock," as well as a full-length made-for video productions, "The Batman vs. Dracula" & "Superman: Brainiac Attacks!"
Prior to this, Poindexter held the position of Vice President, Programming and Entertainment for Black Entertainment Television, where he produced over 250 hours of reality programming for the cable network's prime-time schedule, including the hit series "How I'm Living."  Before that, he served as Vice President, Development for Eruptor.com, an online entertainment destination for teens.
Previously, Poindexter served as Vice President/Head of Programming for Fox Kids, having joined the network as Director of Programming in 1993.  During his tenure at Fox Kids, he served as principal creative executive for "Godzilla: The Series," "NASCAR Racers" and "Spiderman: Unlimited," and principal development and production executive for "Where on Earth is Carmen Sandiego?," "C-Bear & Jamal" and "The Adventures of Batman and Robin."  Before joining Fox Kids, Poindexter worked as Manager, Development for Nelvana Entertainment. Poindexter started his career in creative development with ABC.
Poindexter holds a bachelor's degree in communication arts and sciences from University of Southern California.