Is this Circle right for you?  If so, make sure you meet the criteria that the mentor has defined.  Then, complete your mentorship profile if you have not already done so, and return to our Mentor Circles Application page, make your selection and click 'apply'.
Need more info before you make your choice?  Use the dropdown below to view other circles in order to help inform your decision.
Artists: Getting Ready to Break In
Breaking into the animation industry is a dream a lot of us have, but what do we do while we try to make this happen? This circle will show you different artistic avenues you can explore while you're trying to get your foot in the door and will help you continue to hone your craft while working on a resume and work history that will impress recruiters and help you land your first studio gig.
In this circle we'll discuss:
The wide variety of art jobs available to creatives outside of the major studios and production companies. These jobs are great for growing your skills, expanding your network, and of course, getting paid while you're preparing to break in.
How to find and apply for classes, fellowships, scholarships, and other learning opportunities that will look great on a resume and also help you hone your skills.
How to use social media to get your work seen.
The ideal candidate is a student or professional who hasn't yet worked in the animation industry.
Experience Level:
Student (last year of study)
0-1 Years
Please note: Meeting times and dates are subject to change by your Circle Mentor
Times Per Month:  Weekly
Meeting Times:  8pm (EST)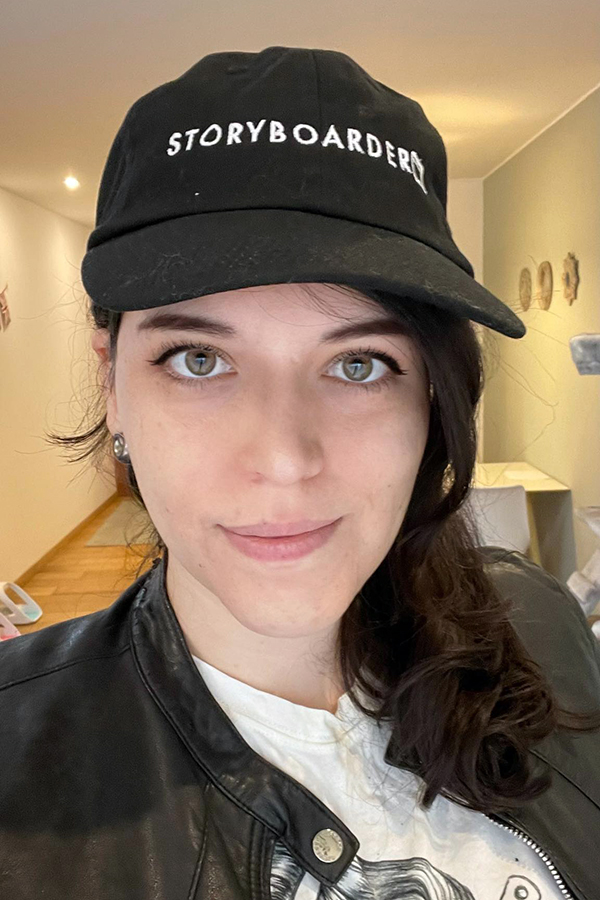 I'm Andrea and I'm a storyboard artist! My passion has always been related to characters and the stories behind them. I've been drawing characters for as long as I can remember, so naturally, I pursued a career in animation.
I'm always striving to become a better artist so I obtained university degrees in both Graphic Design and Character Animation. I've also acquired a certificate in Storyboarding for Animation because, ultimately, that's what I enjoy doing the most. I'm friendly, passionate, efficient, and I'm known for finishing work very fast without sacrificing attention to detail.
Outside of art, I like watching movies, playing video games, having game nights with friends, and spending time with my cats.