Is this Circle right for you?  If so, make sure you meet the criteria that the mentor has defined.  Then, complete your mentorship profile if you have not already done so, and return to our Mentor Circles Application page, make your selection and click 'apply'.
Need more info before you make your choice?  Use the dropdown below to view other circles in order to help inform your decision.
Breaking In: The Animation Production Career With Frances E. Chang
In this circle, we will walk through the production career cycle as well as the work, qualities, and skills that you would need to not only land that first job but also excel and move up the production ladder. This circle is great for those aspiring to work in production. Ideal candidates would be looking to enter animation production.
You will learn the essentials of what it takes to get started in this part of the industry:
Understand the Animation Production Pipeline—the different job positions and departments in this career, how you move through them, and what it takes to get the job done.
The job hunt: resumes, cover letters, and interview prep. Know how to set yourself up for success to apply for and land jobs by creating strong resumes, cover letters, thank you letters, etc. You'll also have a clear picture of how recruiting works and what the job application process is like.
How to represent yourself and represent well: etiquette, professionalism, communication, and soft skills
Taking care of #1: work/life balance and fighting for yourself. Develop tools for managing the stresses and anxieties that come along with making the leap into the industry.
Identifying your work and management styles and how to effectively work with and lead others
Building your collateral: identifying and leveraging your strengths and uniqueness
Additional topics are specifically driven by each mentee's personal journey and interests. We will work together to discuss your career goals and how to best achieve them as well as sharing tips for each step of your career that will help you thrive, not survive!
Criteria / Experience Level:
Student (final year)
Aspiring Professional (0 yrs of experience)
Please note: Meeting times and dates are subject to change by your Circle Mentor
Times Per Month:  Weekly
Day:  TBD
Meeting Times: This circle will alternate meeting times between Monday, Thursday, and Friday afternoons, PST. Mentees will need to be flexible to join this circle.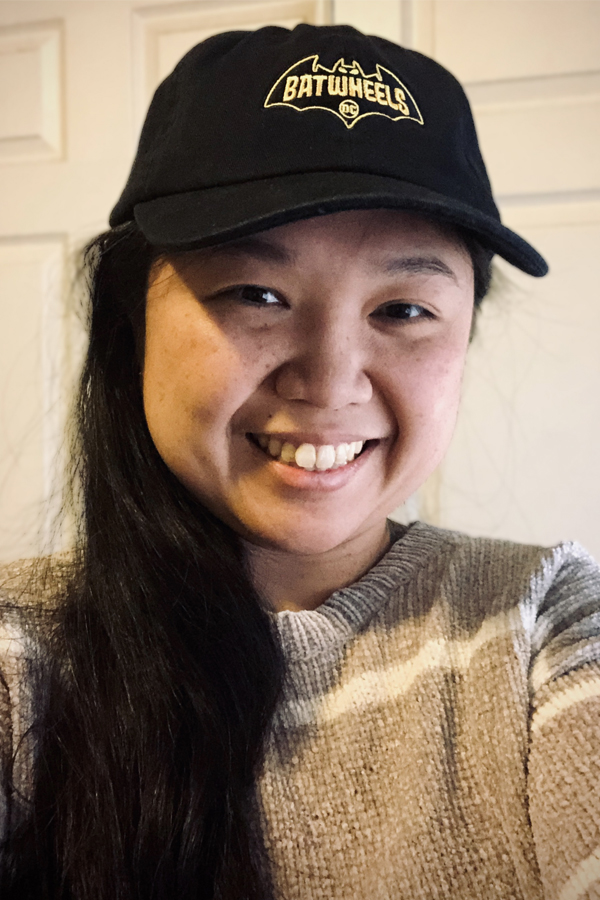 Frances E. Chang is currently the associate producer for the preschool CG series, Batwheels, at Warner Bros. Animation. She has been in animation production for 6+ years after a 7+ year career as a live action indie producer for a variety of projects, including music videos, short films, documentaries, narrative features, and television series. She graduated from UC Berkeley with a B.A. in Mass Communications and received her M.F.A. from the Peter Stark Producing Program at USC's School of Cinematic Arts.
Frances is a Chinese-Vietnamese-American raised and based in Southern California and a working mom. She also mentors for Rise Up Animation and often advises those aspiring to enter the world of entertainment.