Today marks the beginning of Women's History Month and WIA will be honoring the trailblazing women who broke barriers and made critical advances for gender equity in the field of animation.
We recognize and celebrate their hard-fought sacrifices and accomplishments as they made advances in gender equity in the animation industry.
We will be highlighting some groundbreaking global artists and professionals as well as changemaking contemporaries who have shaped and bettered the animation field.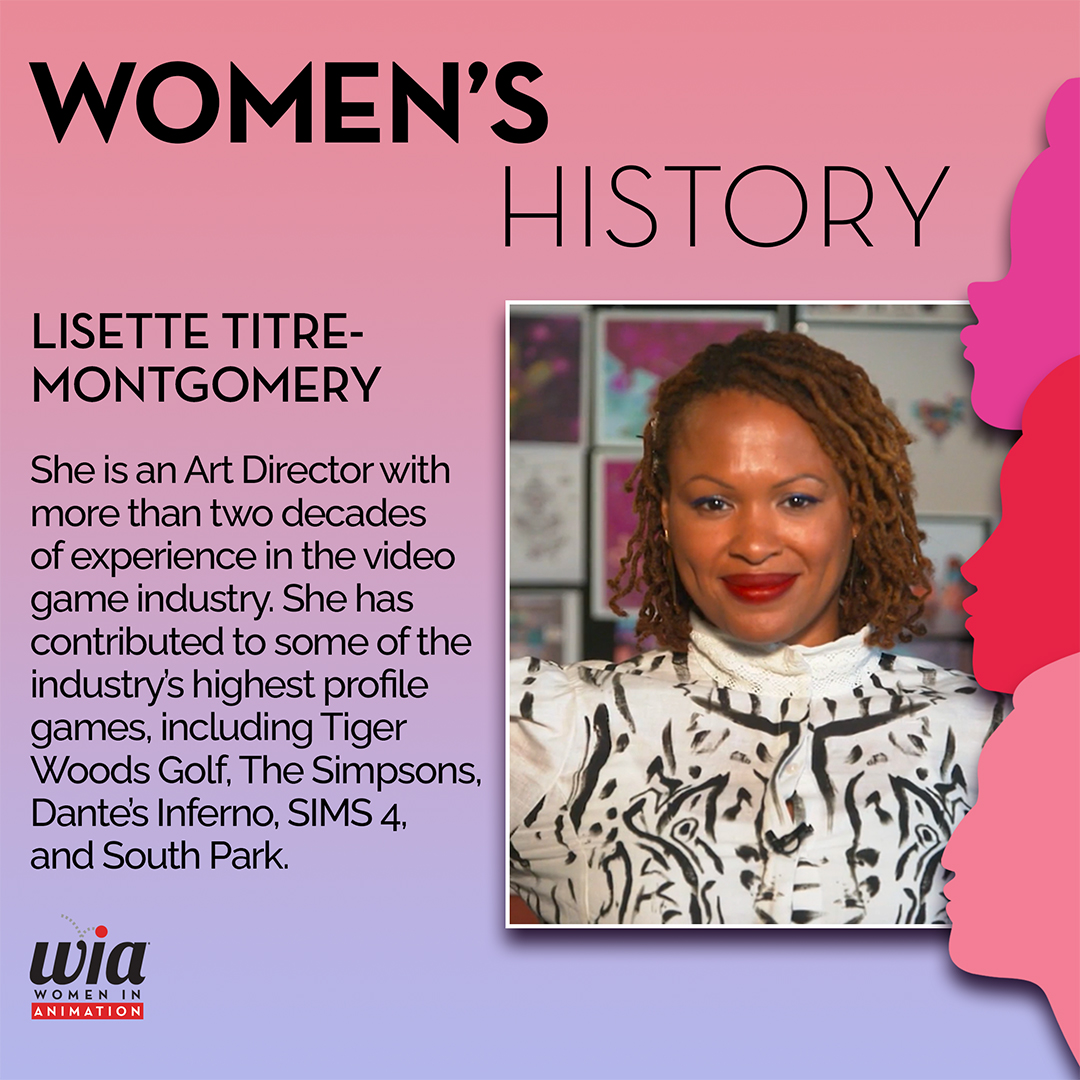 Lisette Titre-Montgomery is an art director with more than two decades of experience in the video game industry. She has led art studios large and small in the US, Japan, China, Australia, India, and the Philippines. She has contributed to some of the industry's highest-profile games, including Tiger Woods Golf, The Simpsons, Dante's Inferno, Dance Central 3, SIMS 4, South Park, and Transformers Age Of Extinction for Android and iOS.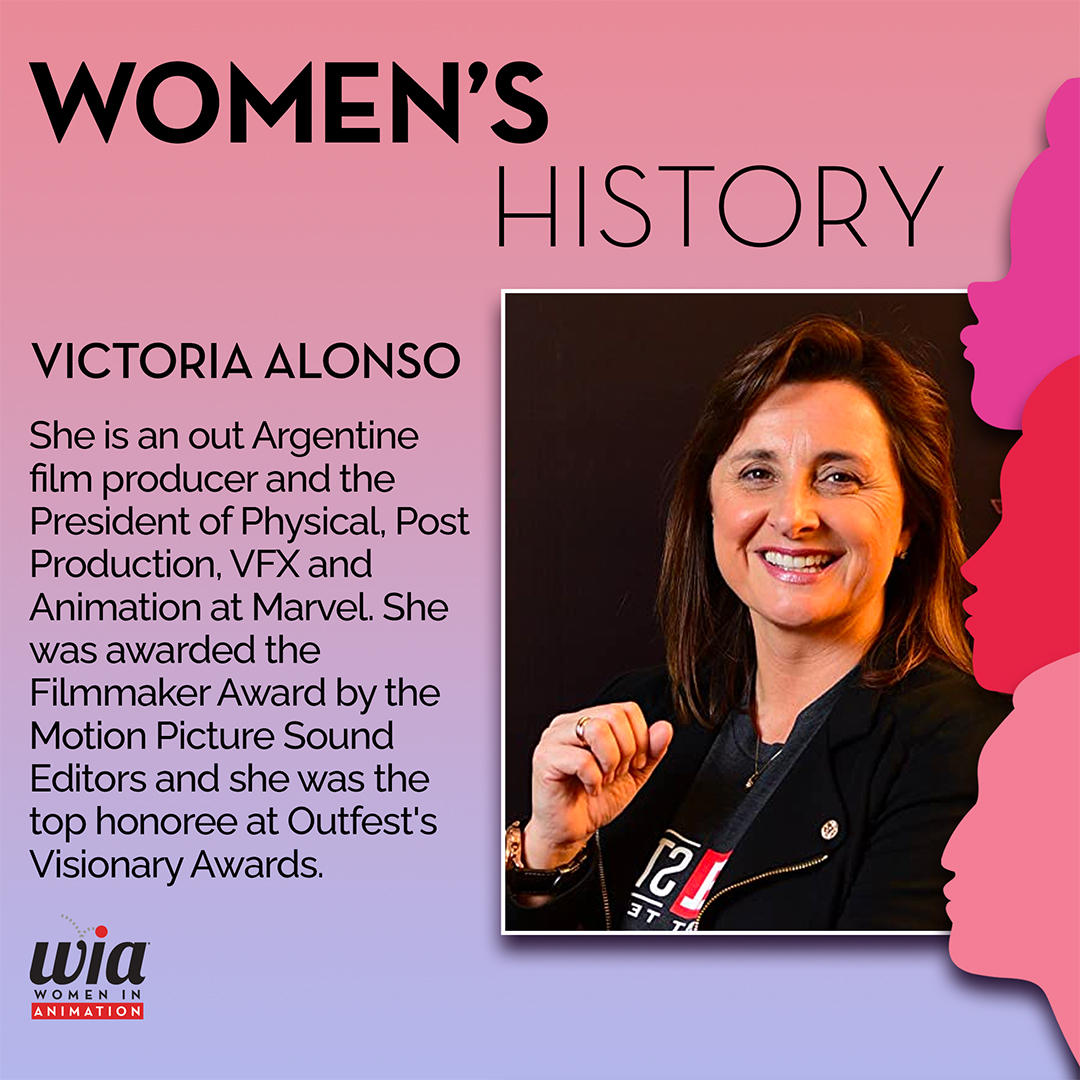 Victoria Alonso is an out Argentine film producer and is also the president of Physical, Post Production, VFX and Animation at Marvel. In January 2020, she was awarded the Filmmaker Award by the Motion Picture Sound Editors at the 67th Golden Reel Awards. In October 2021, it was announced that Alonso would be the top honoree at Outfest's Visionary Award at the November ceremony at LA's Academy Museum of Motion Pictures.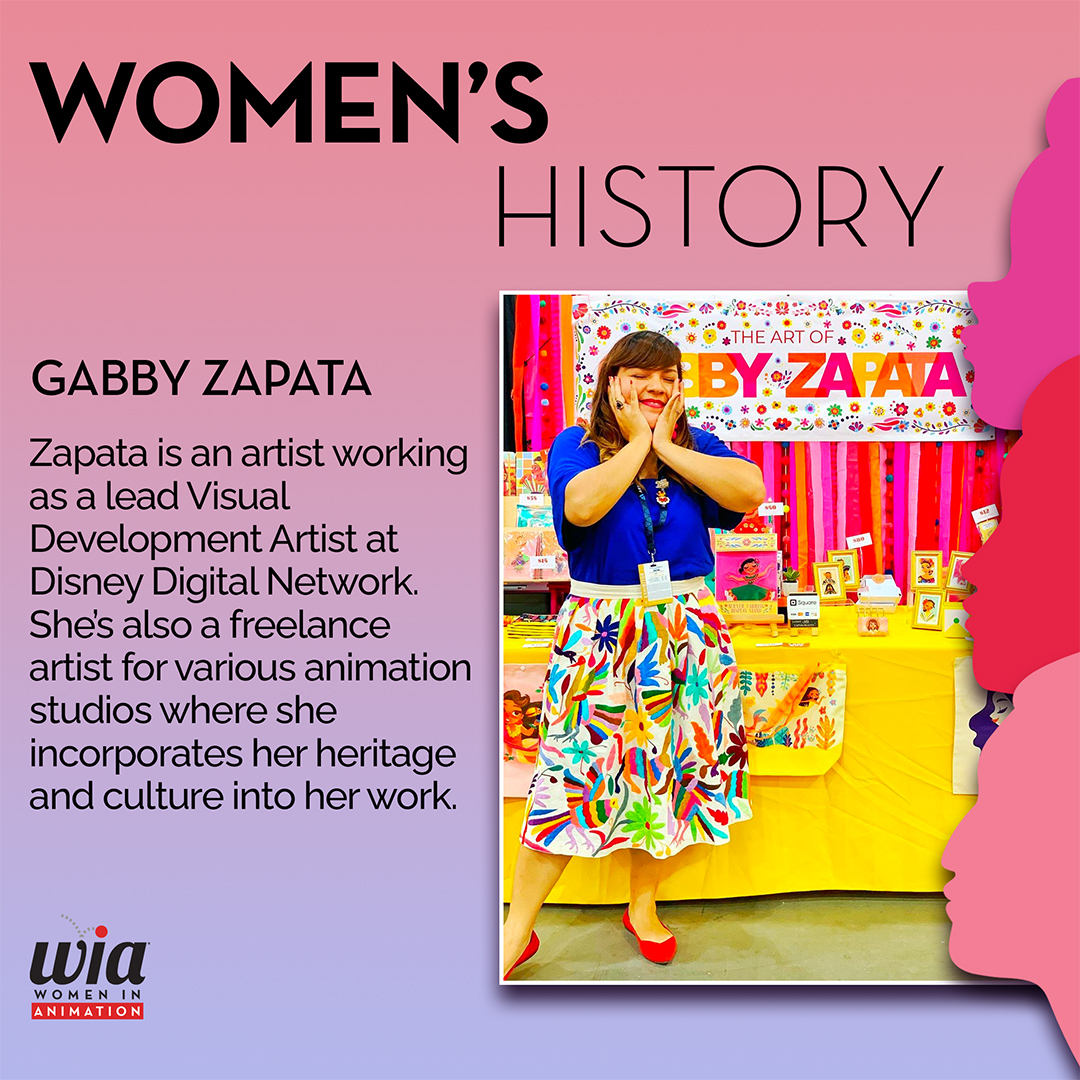 Gabby Zapata is an artist who currently works at Disney Digital Network as a lead Visual Development Artist. She's worked with IDW Disney, Nickelodeon, Digital Domain, Dreamworks Consumer Products, Dreamworks TVA, Spinmaster, HuevoToons Mexico, Disney TVA and Netflix. She is proud of her Latiné heritage and its influence can be seen in her art.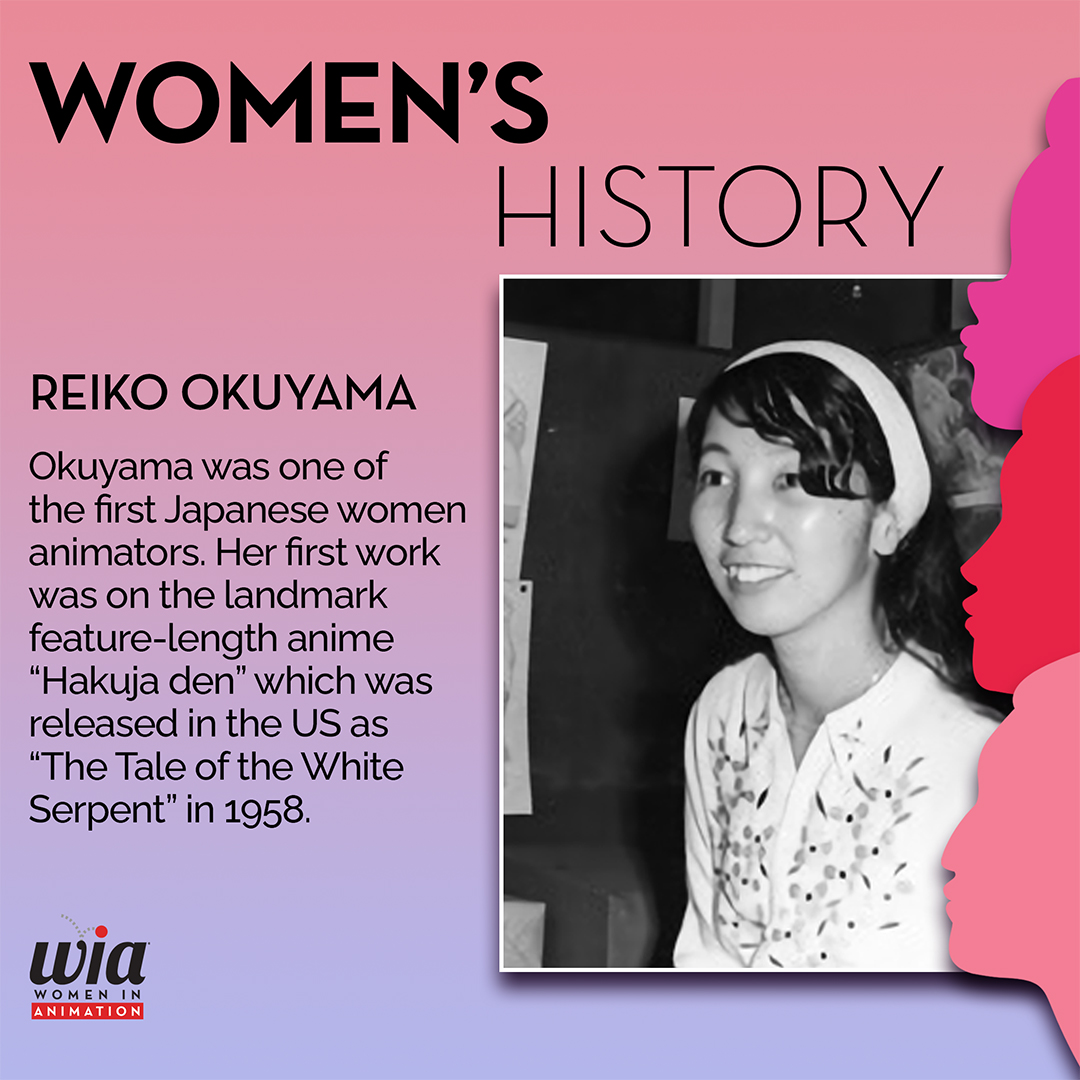 Reiko Okuyama was a pioneer in Japanese animation. She was one of the first women Japanese animators and her work was featured on the landmark feature-length anime Hakuja den released in the US as "The Tale of the White Serpent" in 1958.
As a young child, Okuyama spent much of her early life confined to bed due to a series of illnesses. That is when she developed her interest in drawing.
After dropping out of Tohoku University and working a variety of jobs, her uncle referred her to a job at ​​Toei Animation. At the time, she believed the animation studio was a children's book publisher. Her drawing skills helped her secure a position with Toei Animation and led her to work on "The Tale of the White Serpent." She was then promoted to second key animator on 1959's Shonen Sarutobi Sasuke — released as "Magic Boy" in the United States. Okuyama continued to work for Toei Doga until 1976, eventually rising to the position of head animator.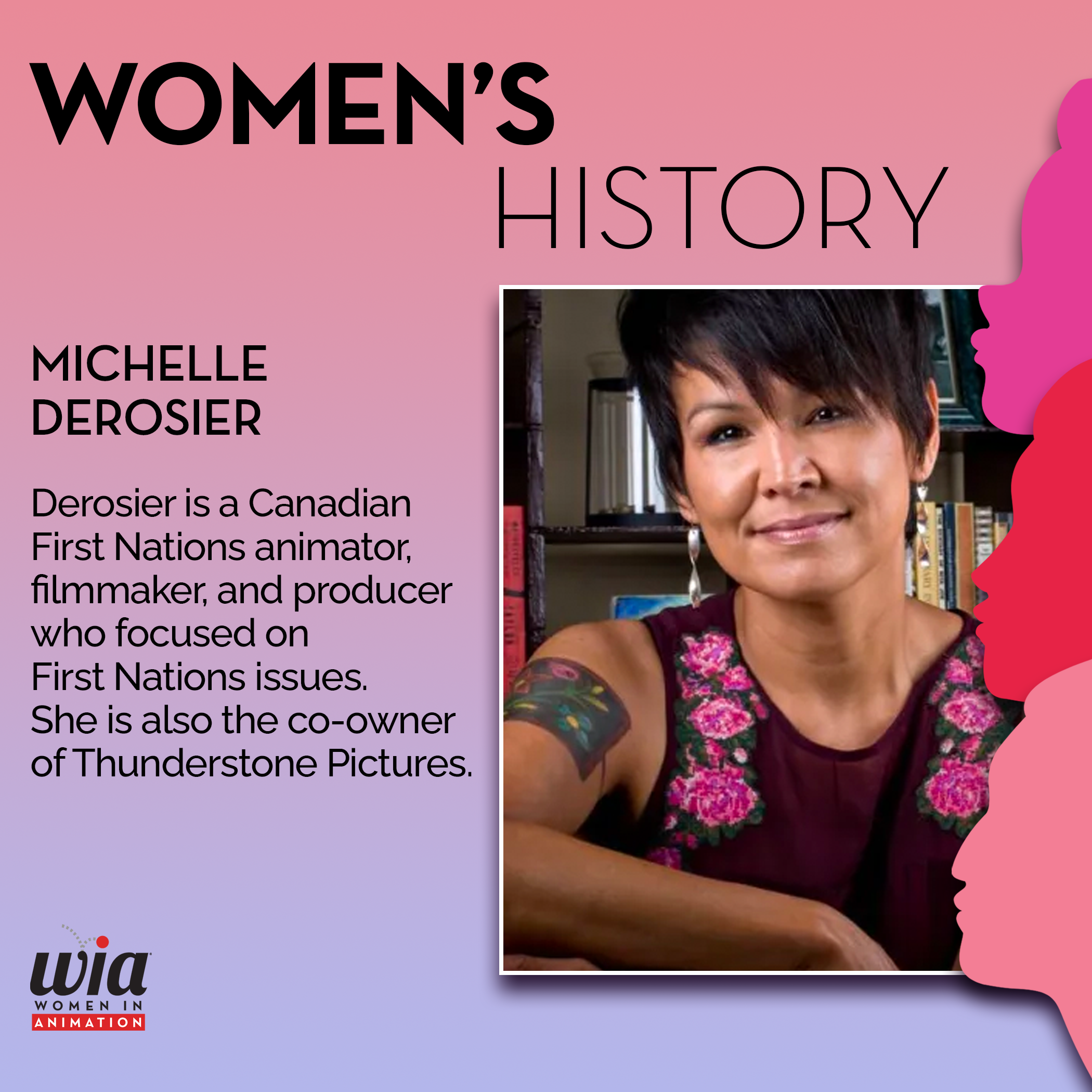 Michelle Derosier is an award-winning Canadian First Nations animator, filmmaker and producer who uses her talents to focus on First Nations issues. She is Anishinaabe from Migisi Sahgaigan First Nation in Treaty 3 Territory in Northwestern Ontario and is deeply rooted in her Anishinaabek culture. 
Her youth arts education project Eagle vs. Sparrow received an Honorable Mention for Best Canadian Short Drama at the 2011 ImagineNative Film and Media Arts Festival. She made her directorial debut with the The Healing Lens, a documentary about the power of art and culture in healing First Nation's Youth which won for Best Public Service Film at the American Indian Film Festival in San Francisco.
She is the co-owner of Thunderstone Pictures.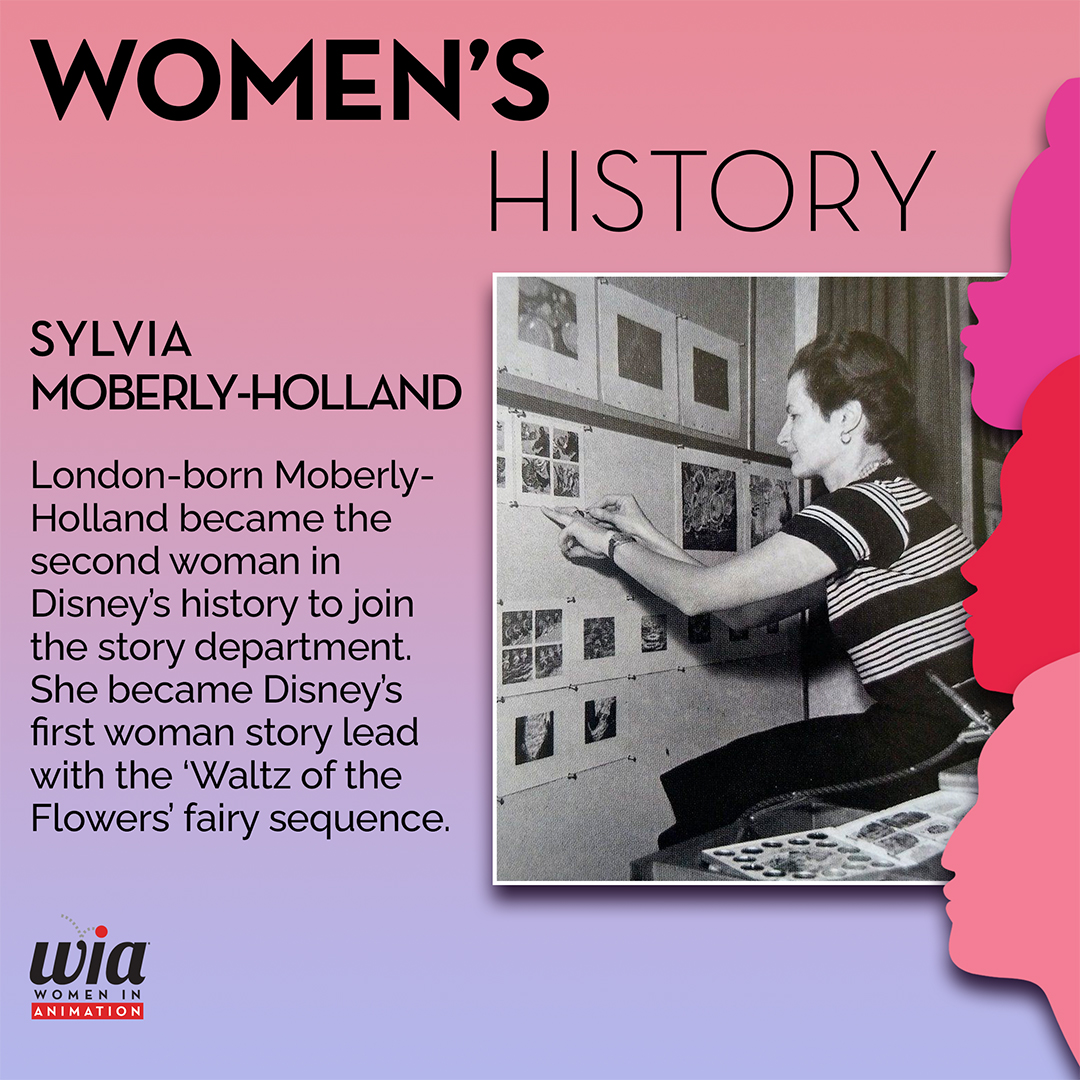 Sylvia Moberly-Holland made great strides in animation and beyond. She was a British-born concept artist, and illustrator who was the second woman to become a storyboard artist for Walt Disney Productions. She worked for Disney in the 1930s and 1940s.
Moberly-Holland is possibly best known for her work on the 1940 film "Fantasia." She was Disney's first woman story lead with the 'Waltz of the Flowers' fairy sequence for the animated classic. She also developed concept art on the "Little April Shower" sequence for the 1942 film Bambi. With Mary Blair, she developed concept art for "Baby Ballet," a sequence intended for a planned sequel to Fantasia that never got made. 
Throughout her career at the Disney studios, Walt Disney held her in high regard, noting that she was "a highly talented artist with a marvelous sense for decoration and color" who "contributed immensely to the good taste and beauty of our pictures."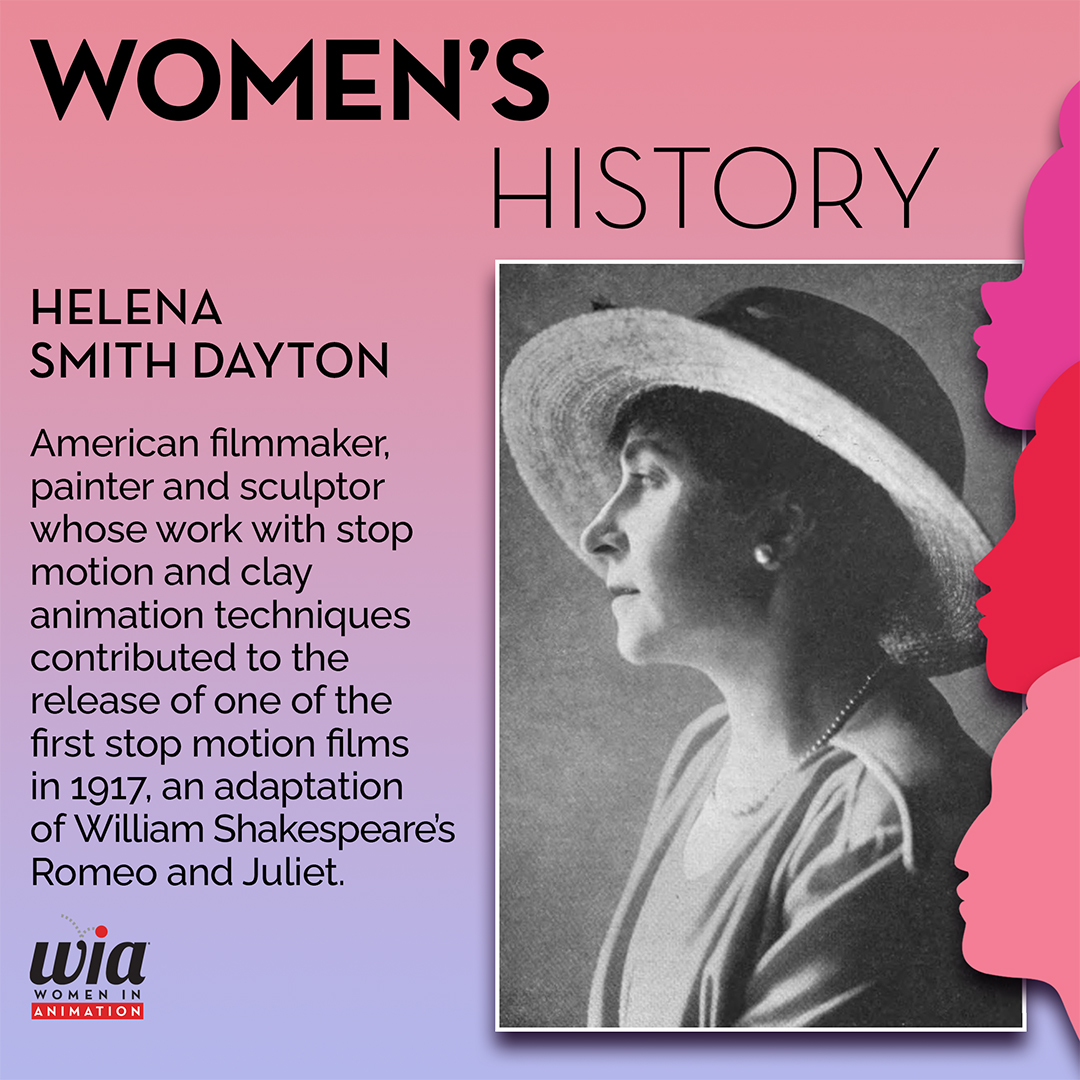 Helena Smith Dayton is a true trailblazer in animation. She was an American filmmaker, painter and sculptor working in New York City who used fledgling stop motion and clay animation techniques in the 1910s and 1920s, one of the first women animators to do so.
The first documented public screening of some of her animated shorts took place on March 25, 1917 at the Strand Theater in New York City. Later that year, she released an adaptation of William Shakespeare's Romeo and Juliet.
The former reporter worked as a canteen director for the YMCA in Paris during World War I, she created sculpted figures depicting scenes in France. These were featured in an exhibition by the Society of Illustrators in 1922 in New York City.