As part of our ongoing commitment to advocating for and uplifting marginalized communities within the animation industry, for Black History Month — and every day— WIA would like to honor those trailblazers who not only broke the gender lines, but also the color lines.
We recognize their sacrifices, their courage and their accomplishments as true champions of racial and gender equity in the animation industry. We will be spotlighting on our social media channels a handful of talented and exceptional Black gender-diverse creatives who have shaped the animation field.
We will be highlighting some groundbreaking artists and professionals who have shaped and bettered the animation field.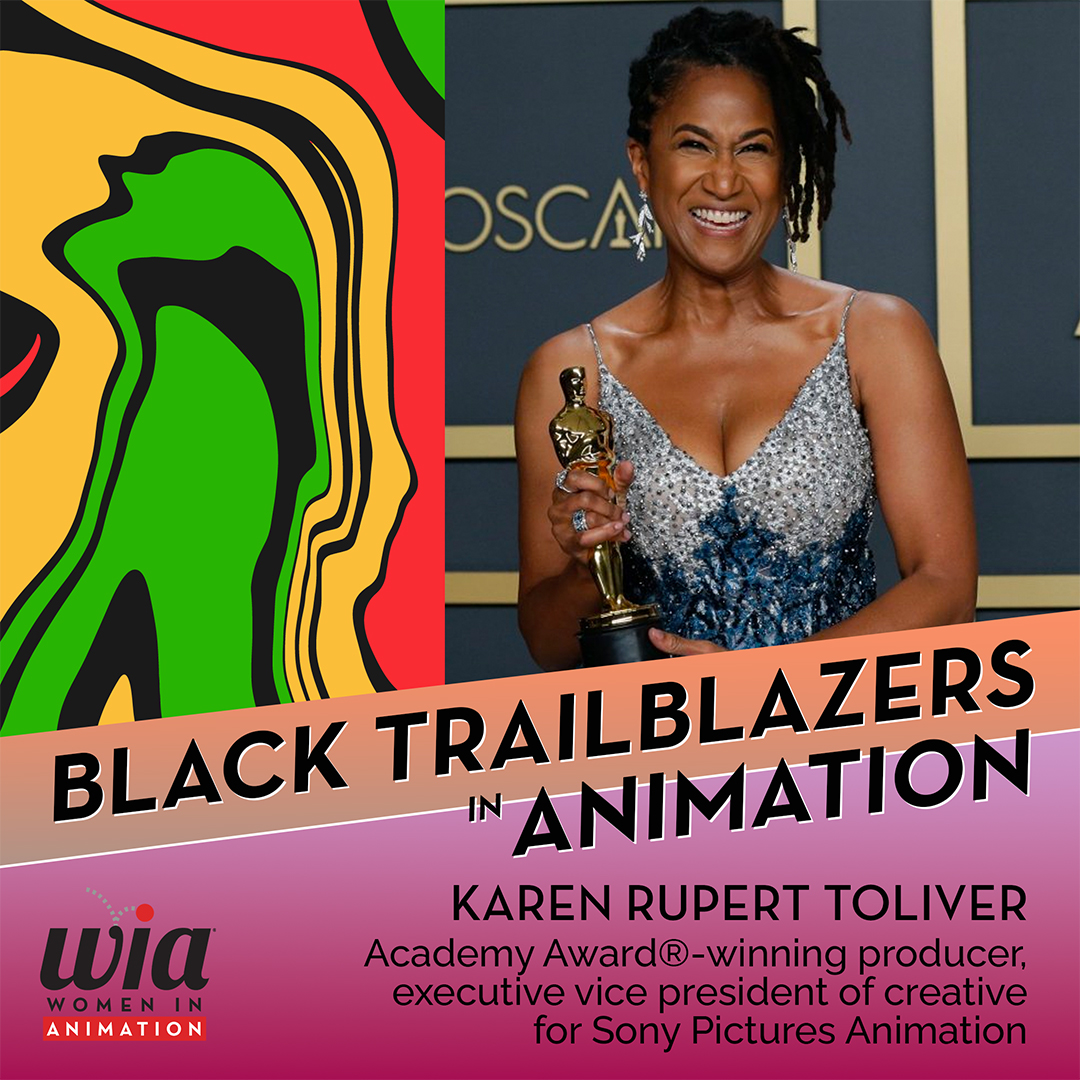 Karen Rupert Toliver is an Award-winning producer and the executive vice president of creative for Sony Pictures Animation.
She produced the Academy Award-winning animated short film, "Hair Love," directed by Matthew A. Cherry. She also also spearheaded the original feature "Ferdinand," which was nominated for an Academy Award® for Best Animated Feature.
She has extensive experience in production and development, including 10 years at Fox Animation where she supervised the production of the "Rio" film franchise and the latest three films in the "Ice Age" series. She served as a production executive at Walt Disney Animation Studios on films such as "Brother Bear," "Chicken Little," and "Meet the Robinsons."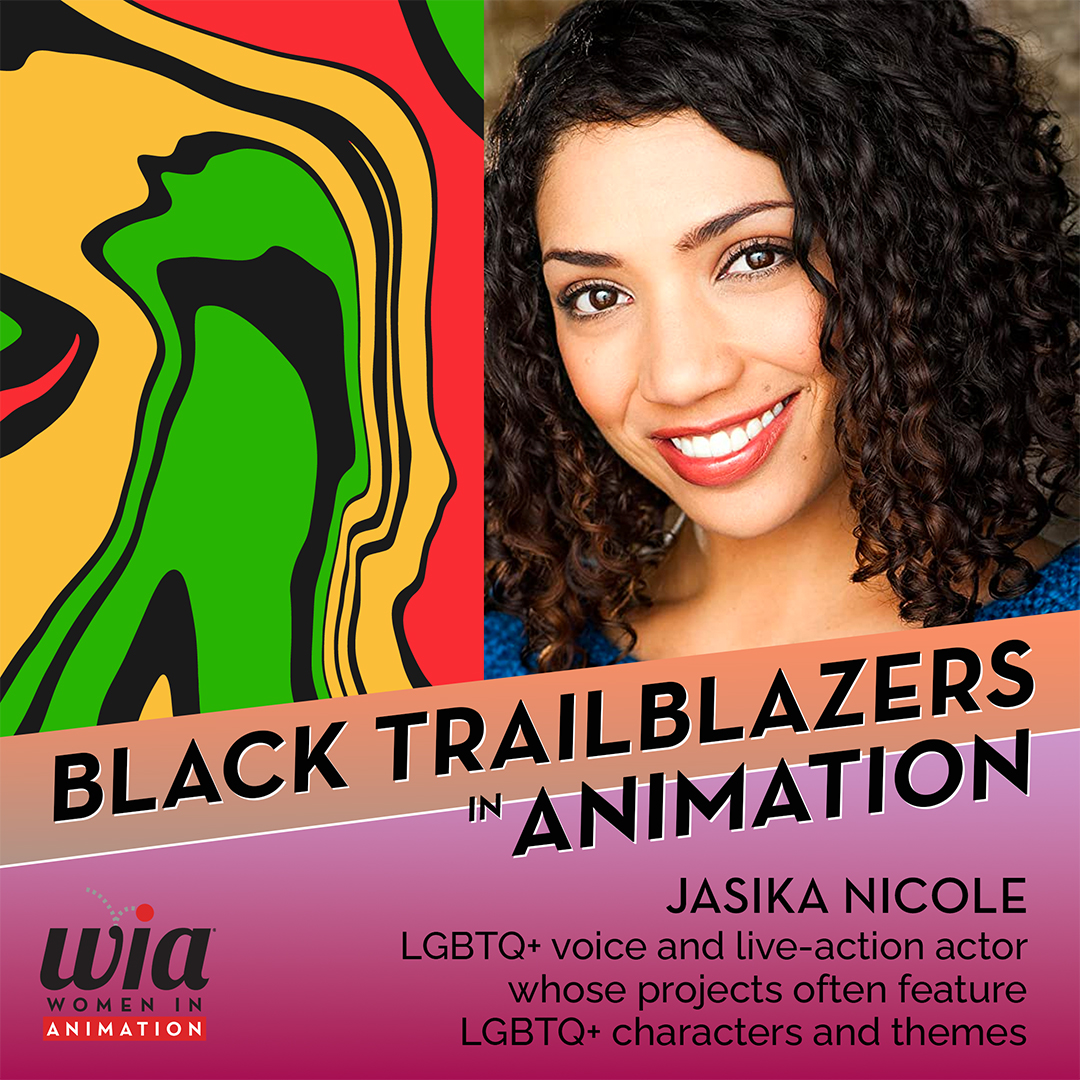 Jasika Nicole Pruitt is an out actor, illustrator and voice over artist. As a member of the LGBTQ+ community, she uses her platform to help advocate for those who do not have a voice. She has lent her voice to multiple characters on children's shows like Freida on Adventure Time and Reina, for the Amazon Video animated series Danger & Eggs, who likes to build with her hands, is empowered by the world around her. She also voiced Kaya in the video game Alt-Frequencies. Jasika also stars in both podcasts, Alice Isn't Dead and Welcome to Nightvale.
She was featured in the 2010 OUT 100 list in Out Magazine.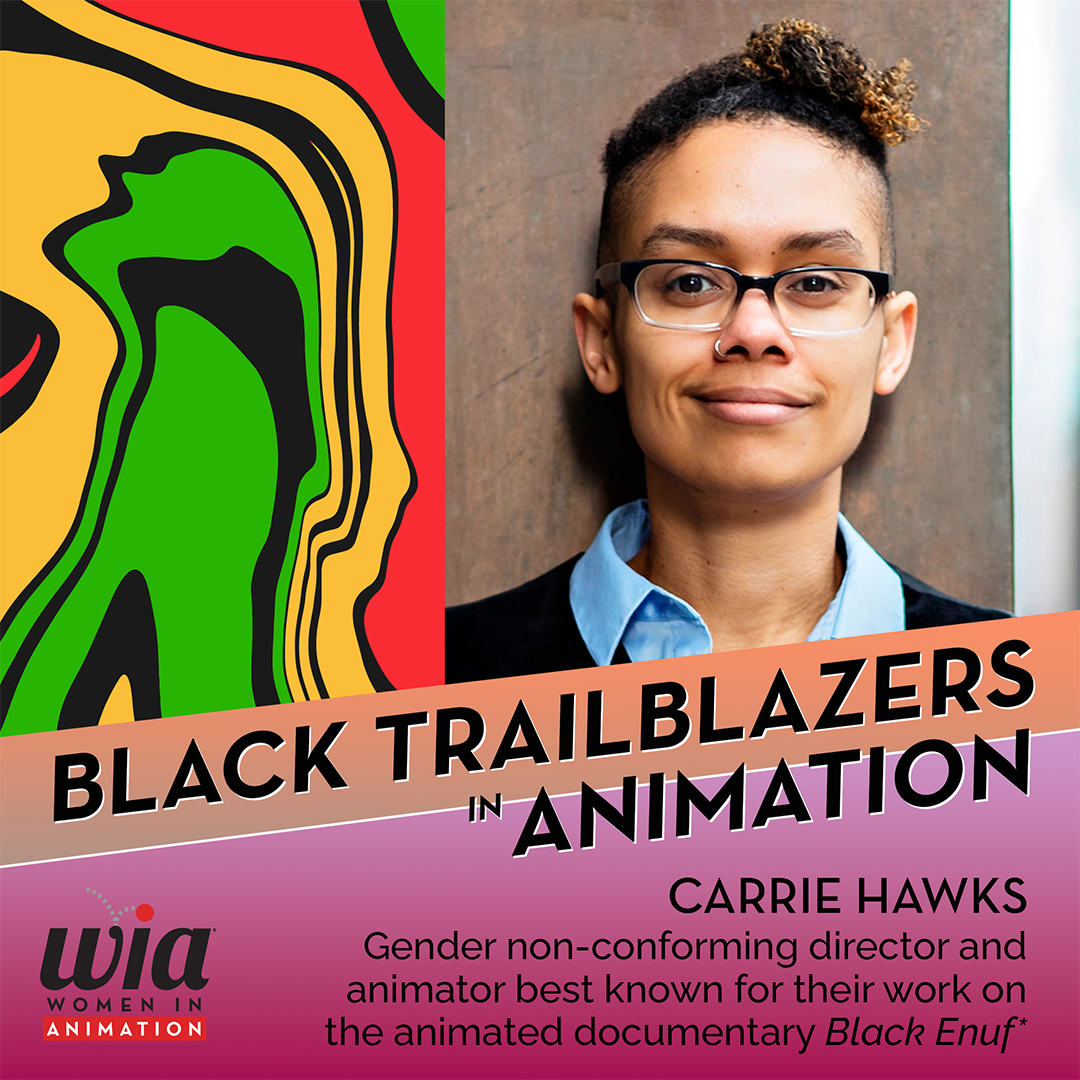 Carrie Hawks is a gender non-conforming director and animator. Their first documentary short film, Delilah, won the Best Experimental Award at the Reel Sisters of the Diaspora Film Festival in 2012. Their second documentary short film, black enuf*, included first-person narratives and memories and explores the expanding black identity. This animated documentary takes a playful approach to heavier questions of race, difference, and self-acceptance. The film won Best Animation at the First City Film Festival and the Audience Award for Best Women's Short film at the Out on Film Festival in Atlanta. 
Carrie has performed with Black Women Artist for Black Lives Matter in the New Museum of Contemporary Art and was selected for the Set on Freedom Artist Residency in the Queens Museum and awarded the Jerome Camargo Residency in 2019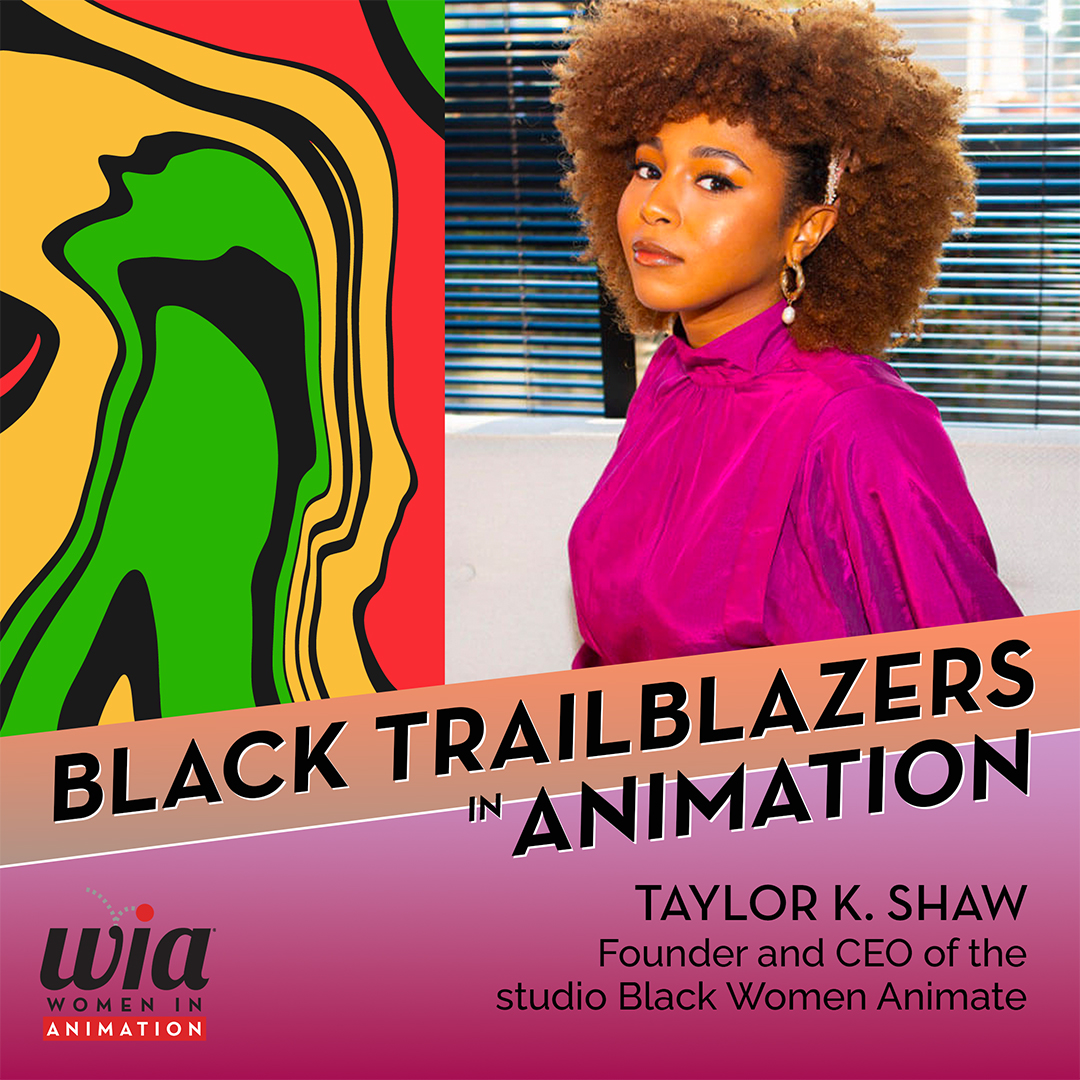 Taylor K. Shaw is the founder and CEO of Black Women Animate, a mission-driven animation studio that creates original content and offers production services to the industry's top studios and production companies while working to bring more inclusivity to the animation industry. BWA has partnered with major animation studios including Pixar, Disney and Paramount on their diversity and inclusion programs and they are always looking for ways to uplift and spotlight women and non-binary people of color within the industry.
She was named as one of Forbes' 30 Under 30 and she is a 2021 Shadow & Act Rising Executive Award Winner.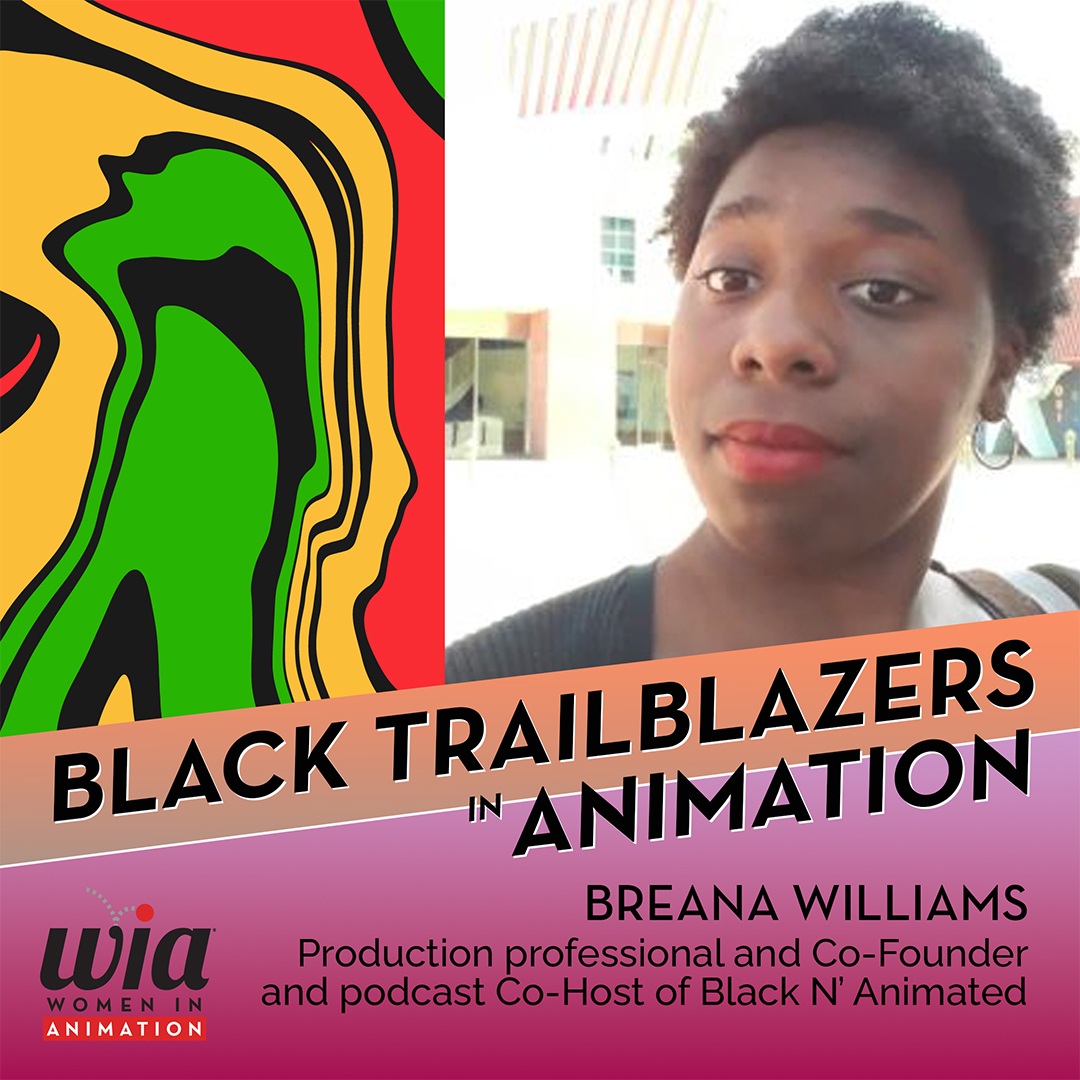 Breana Williams is the co-founder and podcast co-host of Black N' Animated, an organization that began as a podcast aiming to inspire, empower and educate Black creatives about the field of animation. She and her co-host and co-founder, Waymond Singleton, are building a community for Black professionals that work in various roles in the animation industry.
Breana has worked on CG Disney Junior TV series Mira Royal Detective, and currently is a Production Coordinator for Disney TV Animation on The Proud Family: Louder and Prouder.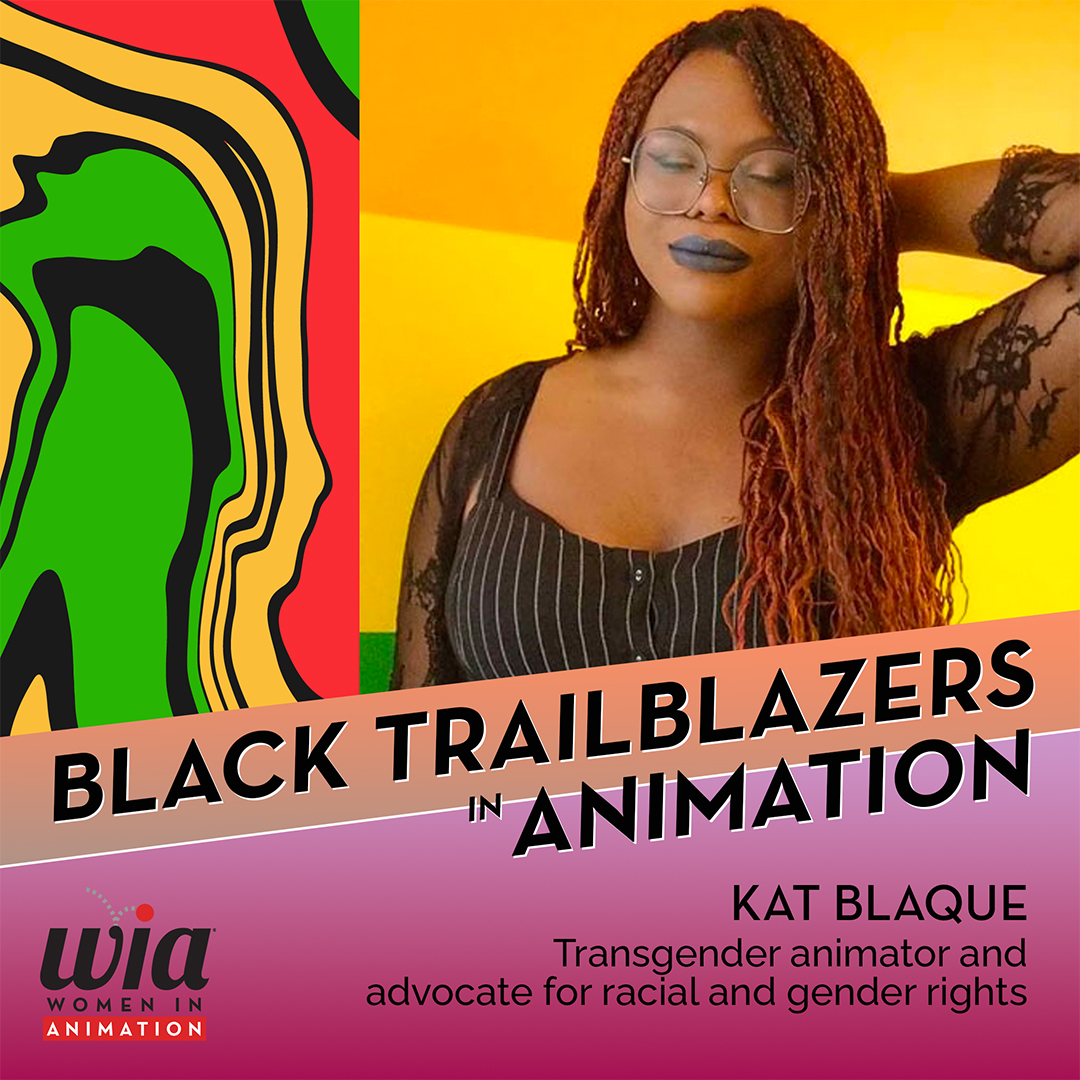 Kat is a transgender animator and civil rights activist who runs a YouTube channel focused on social justice issues, particularly around race, gender, the LGBTQ+ community and feminism.
Born and raised in Los Angeles, California, she earned a Bachelors of Fine Arts from the California Institute of the Arts. Kat also manages a YouTube series called True Tea where she answers viewers' questions on topics such as racism, transphobia, and black culture. She has described herself by saying, "I'm a woman, I'm black, I'm curvy and I'm trans. There are a lot of things that I deal with. When I talk about those things, I am literally talking about my embodiment of these intersections."
In addition to her work on YouTube, Kat has animated several short films, including Sometimes You're a Caterpillar.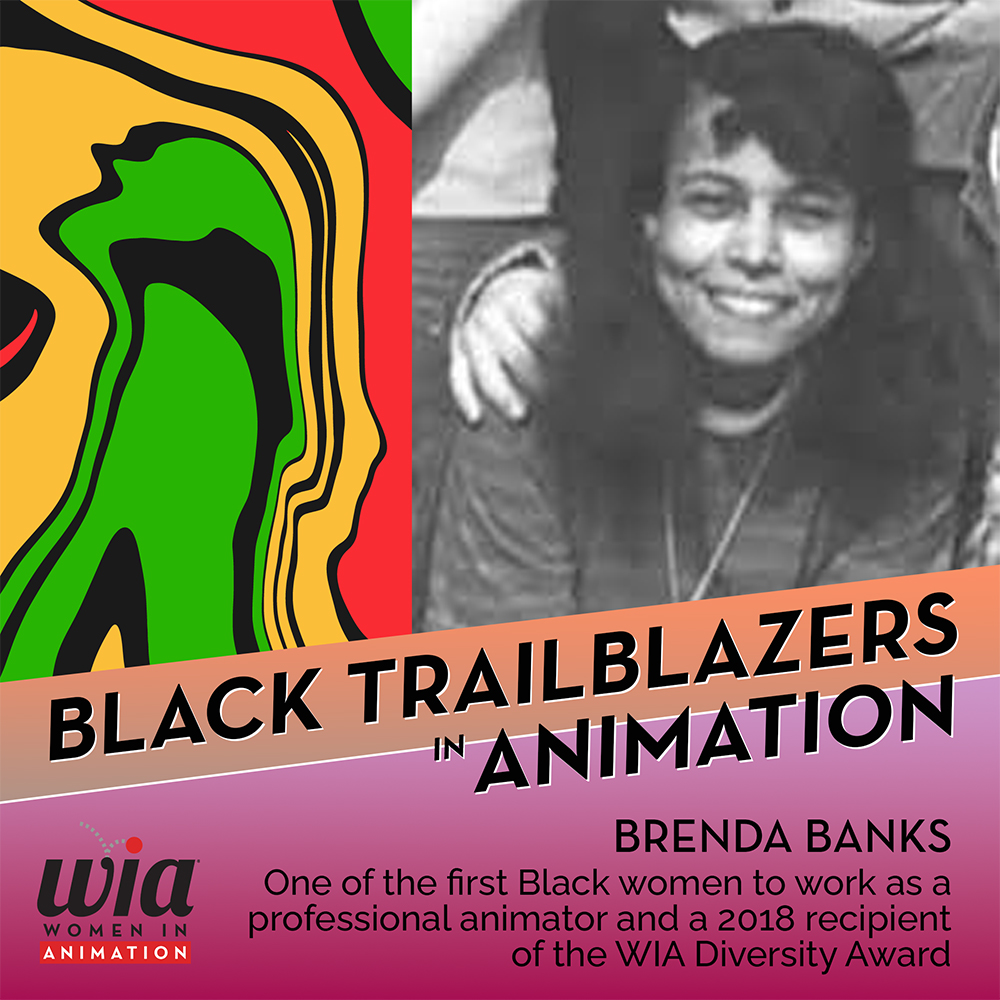 Brenda was a silent force in the animation industry, having worked at Warner Brothers on their Looney Tunes television specials, at Hanna-Barbera for The Pirates of Dark Water, on Jetsons: The Movie, TV series Heathcliff, The Smurfs and several episodes and games for Fox's Simpsons property. From 1997 to 2005, she was a dedicated layout animator for the King of the Hill television show. However, she may be best known for her work with Ralph Bakshi, at Ralph Bakshi Animation. According to Bakshi, Banks arrived at his studio in 1973 asking for a job, despite telling him that she had no background in animation. Impressed with her gumption, Bakshi gave her an opportunity and she worked on several of his films including Wizards, The Lord of the Rings and Fire and Ice.
In 2018, Banks received the WIA Diversity Award for her contributions to animation history as one of the first Black women animators, working in the industry for more than three decades.