Selena Portrait by America Castillo
Interview with America Castillo: #WIAwfh Challenge Winner
America Castillo is the winner of last month's WIA Work From Home Drawing Challenge and was given the opportunity to speak with Becki Tower of Pixar Animation Studios for a one-on-one Q&A session. In speaking with America, though, we were struck by her life's story, her talent, and her love for the medium of animation. So much so that we wanted to highlight her in a spotlight of her own. Below, we talk with America about how animation helped her relate to other kids, who in the industry inspires her, and her passion and talent for fine art, animation, journalism, and much more.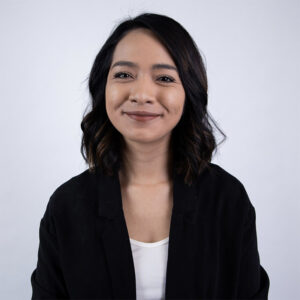 Tell us about yourself! 
My name is America Castillo, I was born in Puebla, Mexico and was brought to the United States when I was 4 years old. I grew up all over the San Fernando Valley until my parents decided to settle in Simi Valley. I am getting ready to enter my senior year at California State University, Northridge studying Broadcast/Radio Journalism. I have been drawing since I could remember and attended Santa Susana Magnet High School where I was able to pursue my interest in art by taking more art and graphic design classes. I started community college as Graphic Design major but while I was trying to get a paid/unpaid position on the school paper as a graphic designer for experience, I was told I had to take a journalism class first and that's where I started to lean towards other interests I've always had: news media, producing, and storytelling. This sounds cheesy, but I'm a curious person who loves to learn about how life works and enjoys listening to other people talk and I hate to admit it, because it's stressful at the time, but I like the pressure of a deadline, so I changed my major to Journalism because I felt like it was a creative way to be able to do everything I am interested in, which is a lot of things.  When I am not working or going to school, I enjoy just hanging out with my cat and eating food with my sister and my friends.
Why did you decide to join as a WIA member? 
I became a WIA member as a way to reconnect with myself as an artist. Since I didn't go to art school or major in art, I was looking for more workshops to enhance my skills since I was getting very rusty. At one point I let the negative parts of life get in the way and I stopped drawing for a while, so I needed a place that will keep me motivated and encourage me to get back into drawing. I was telling my friend from work how, although I was happy my writing was improving, that I was starting to miss just drawing and was almost regretting not sticking with fine art and just wanted to improve my skills. She had mentioned her mom was part of WIA and that she loved it because it was a helpful way to connect with people, because they do a lot of workshops and mixers. I immediately thanked her and signed up in early January 2020 I believe and love it.
What are you currently working on? 
I'm working on this small comic that is about learning to love yourself and allowing yourself to follow your dreams. It will be dedicated to all the DREAMers out there. I'm realizing this is a scary question because once you say it it's expected out of you haha but I actually got this idea a couple of years ago and I abandoned the idea because I realized I had no idea what I'm doing, but that's actually the point of this comic. I'm glad I gave myself more time though, I've learned a lot since the original idea. I'm just working on how to begin the storyline and whether I want this on the web or printed. Time is ticking though, I want to decide quick but this is also a project very close to my heart so I also don't want to rush things or publish anything until I feel ready. Whether I go through with it or not, I am just so happy to finally find something I am passionate about that got me out of my funk and back to the drawing board.
What inspired you to get into animation? 
I love this question because it's one of the few things I remember from my childhood. Animation has always been there for me and it took me years to realize that. When I was in pre-school one of my classmate's dad was an animator. He came into our class and taught us how to draw Tarzan which I thought was so cool because I had seen the movie in Mexico with my aunt right before coming to the United States. I believe Tarzan was the second movie I ever saw, but it was the first movie that made me feel so many emotions with the opening scene. It may be my last memory of living in Mexico. While my parents were always working, I would take care of my younger brother and sister and to keep us entertained we would watch an unhealthy amount of cartoons and TV shows haha. However, I also learned a lot from animated shows like Blue's Clues and Dora and they did help me navigate my way into this new country. When my friends were sad I would draw them photos of their favorite character to try and cheer them up. Not sure if it ever worked but at least it was the best way I knew to make them happy. Animation just reminds me that it's not just for kids but it's for adults too and it's a fun and unique way to share stories that take us away from reality and the stress that comes with being an adult.
Are there any animators/creators that are a big inspiration to you? 
A lot of my friends are creators, not necessarily in fine art but in other ways, and honestly they inspire me so much. I love being surrounded by people who just love and appreciate art. As for animators right now I am really inspired by Natalie Nourigat because she gives me hope that I can have a career in animation without a degree in animation if I work hard enough for it and Zoe Si because not only is she a cartoonist but a lawyer. Growing up I've been told to choose one thing for my career and she proves that you can have more than one career.
How did you prepare for your meeting with Becki Tower? 
I'm treating this like I am writing a feature news story about her. I did a lot of research. Not just on her but on her role and other roles that I may not have heard off before.This also gave me an opportunity to stop bouncing around and ask myself what I really want to do. I know I want to focus on storytelling techniques and how to stand out when applying for jobs and just to see her journey.
Anything else you would like to say to the WIA community? 
I am just thankful to have found a community that wants to see me grow. I am so blessed to be part of it and I did the WIA challenge for fun and as a way to get myself to start drawing and posting and sharing again and I forgot a prize was even involved. It was fun and more than I could ask for. I am excited for any future workshop and events that are coming. This a community I would recommend to anyone who is looking to be more engaged in animation. I am just excited to continue to grow with you guys.