Better Late Than Never
by Natalie Nourigat
I wanted to work in animation for a long time before I finally landed my first studio job.  I was 27 and still applying to anything and everything that popped up on job boards, just hoping for a foot in the door and a chance to show what I could do. After so much rejection, it was easy to think, "Maybe this isn't going to happen for me. Maybe I'm too old. Maybe I didn't go to the right school. Maybe I'm just not good enough."

If I could go back and talk to myself at that age, I'd just say: keep going! If this matters to you, and you love the work enough that you're doing it for free, keep doing it until someone pays you enough for it to be your day job. People develop on different trajectories; just because some of your friends landed their dream jobs at 21 and you didn't, it doesn't mean you permanently missed the boat on your dream job. Your only real competition is yourself, so try to be better than you were yesterday, and focus on the things you can improve in your own work.
It's also not a terrible thing to get some life experience before diving into a demanding day job at a studio! In hindsight, I am still so glad that I took a year off to work as a nanny in France. Even though that choice "set my career back" a year and completely drained my savings account, it changed my life for the better. It gave me experiences I would not have had if I had jumped right into a career and stayed there. To this day, that year I spent abroad helps my work when I need to write characters or settings; I have tons of examples in mind of funny, crazy, stressful, dramatic, wonderful people I met and situations I got into. There's no way I would trade that for breaking into the industry one year earlier!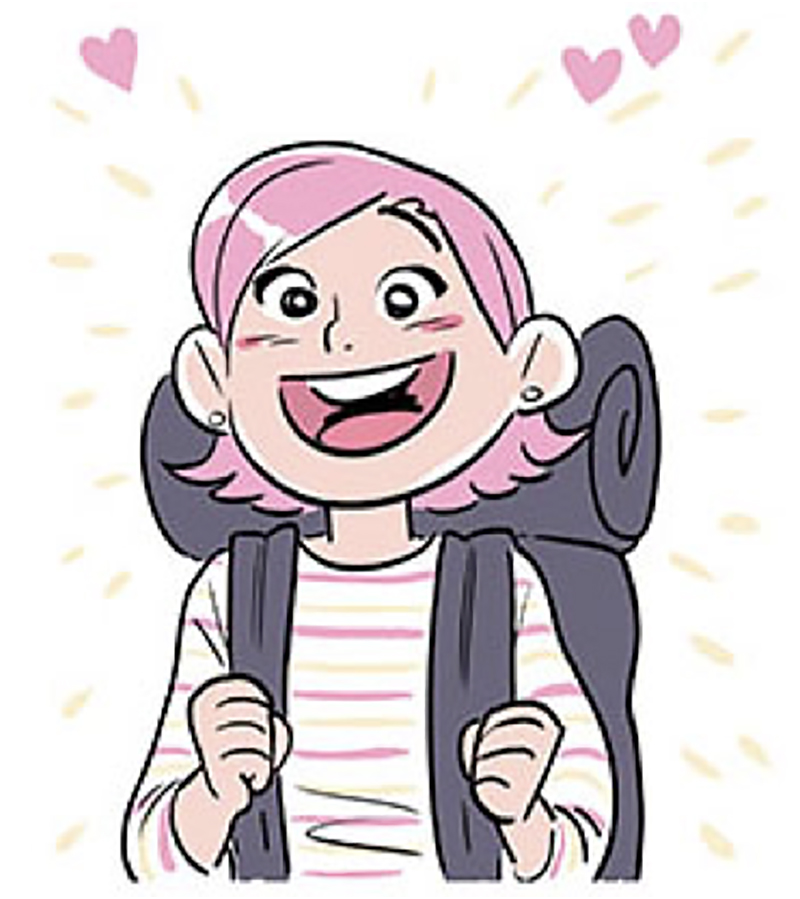 I'd also like to tell my younger self that it's okay to take jobs that aren't the exact right job. Nannying, for example. But also being a zoo camp counselor, or a bank receptionist, or drawing portraits of people's pets, or illustrating children's books, or making comics, or working for ad agencies…all of which I did after college. Nothing is a waste of time, as long as you learn something from it. There is life experience to be had all around us, and wonderful people to meet, if we're open to them. Life is about more than work, after all. I also believe that meandering through life a little makes our work better by teaching us more about this vast world we live in and the people we share it with. If we all had the exact same path to animation, how boring would our films and shows be? It's wonderful that we have different experiences and things to say about them when we arrive in a studio.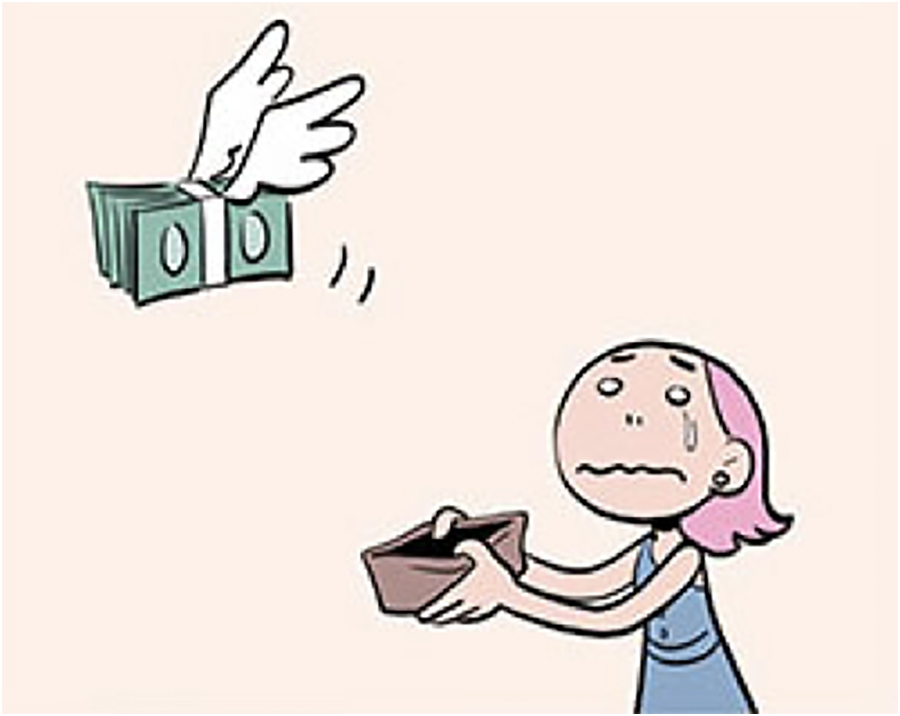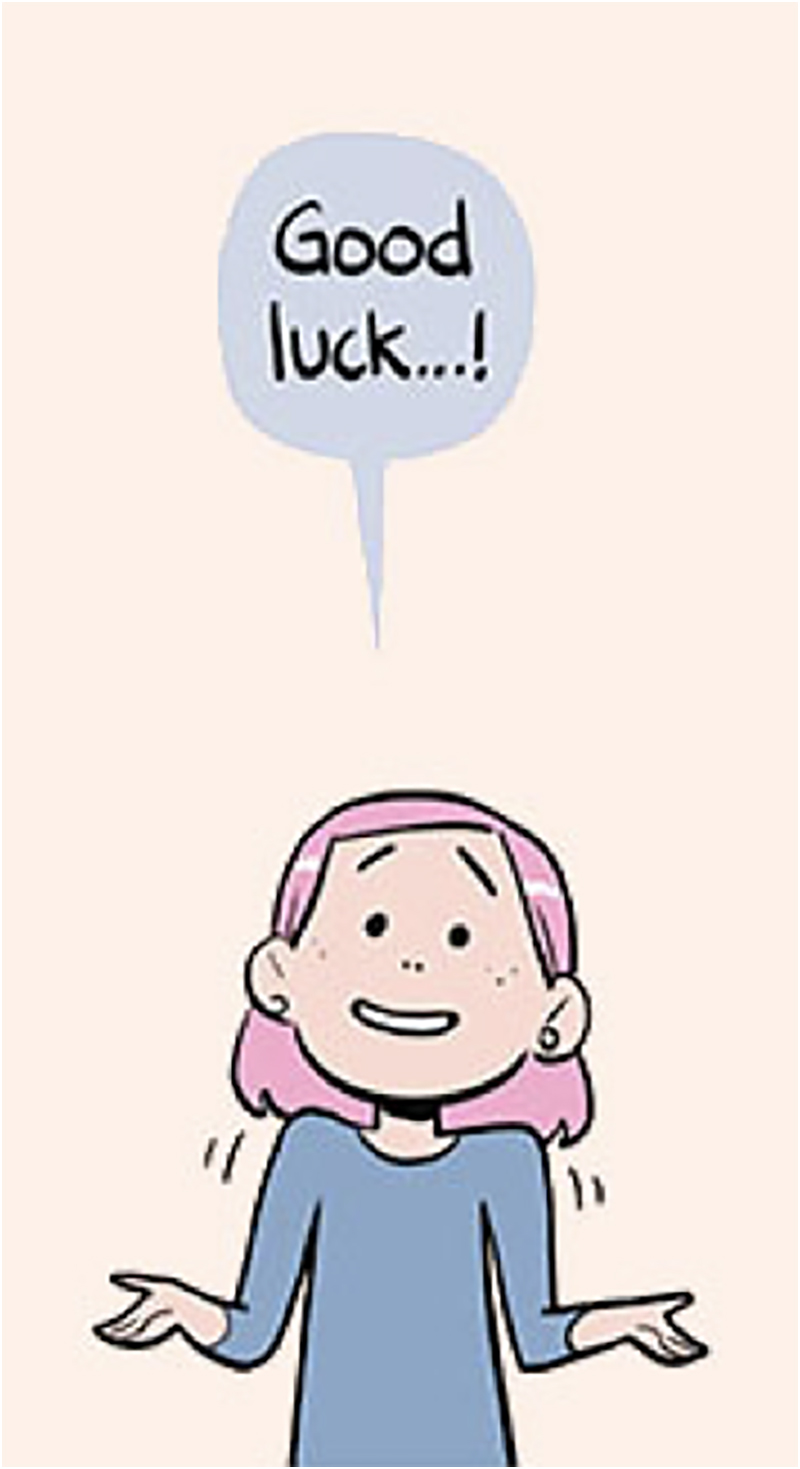 And besides, the bills have gotta get paid somehow.
Finally, the best advice that I got from a pro while hunting for storyboard positions was: to just storyboard my own ideas and post them online. To act like I had the job already, board my own stories with the seriousness I would have in a studio position, and practice being professional about it. Because of that advice, I created my own characters and scenarios, boarded short-to-medium-length scenes, put the board samples out there online, got lots of feedback and good critiques, and kept honing my skills through several rounds of drawing scenes and sharing them online. I think that is how I eventually got recruiters' eyes on my work, and it definitely leveled me up quickly. One especially great perk about self-starting and executing your own ideas like this is: it shows recruiters what you specifically have to offer, what's in your head and heart, what stories or subjects interest you, what your sense of humor is, and how you see the world. Recruiters really want to see that, and it can be hard to tell from assignments that were dictated by a teacher, or samples from a job where the artist was executing someone else's idea. In studio jobs, a lot of the time, we're just executing someone else's vision, and it can be hard to make time for personal art that shows who we are and what ideas we have to offer. If you have the time to develop some art like that and show the world who you are, do it!
ABOUT NATALIE
Natalie "Tally" Nourigat is a writer and cartoonist from Portland, Oregon. She studied Japanese and business at the University of Oregon, became a freelance artist after graduation, and joined Helioscope Studio in Portland. She started in animation at Walt Disney Animation Studios as a story apprentice in 2015. You can find her around Los Angeles with a sketchbook in one hand and coffee in the other.