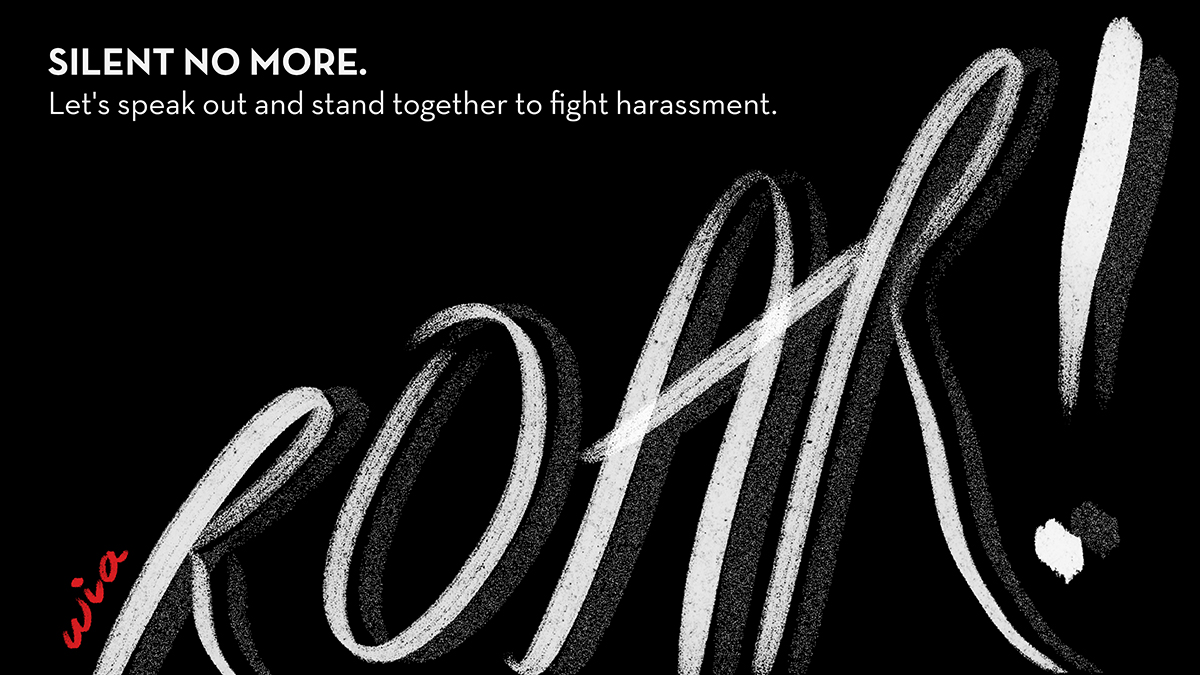 Recently, some brave women have come forward to speak out against sexual harassment and gender inequality – and people are listening. So let's raise our voices together to make sure that victims are heard and real change happens.
WIA's Roar Art Project is an open call to everyone – woman or man – to create and share a work of art that expresses your personal experience and reaction to the gender issues you face. Your art can be visual, verbal, animated – whatever form your expression takes. WIA will share selected pieces on our online gallery, across all social channels, and at our events.
Guidelines
WIA reserves the right to select artwork or other content or material that is appropriate to be shared on our channels.

Artists should refrain from including in the submitted works any personally identifiable information relating to, or images or likenesses of, any person other than the artist that submits the work.
Questions? See our FAQ's or email us at [email protected]
Submit your artwork here: