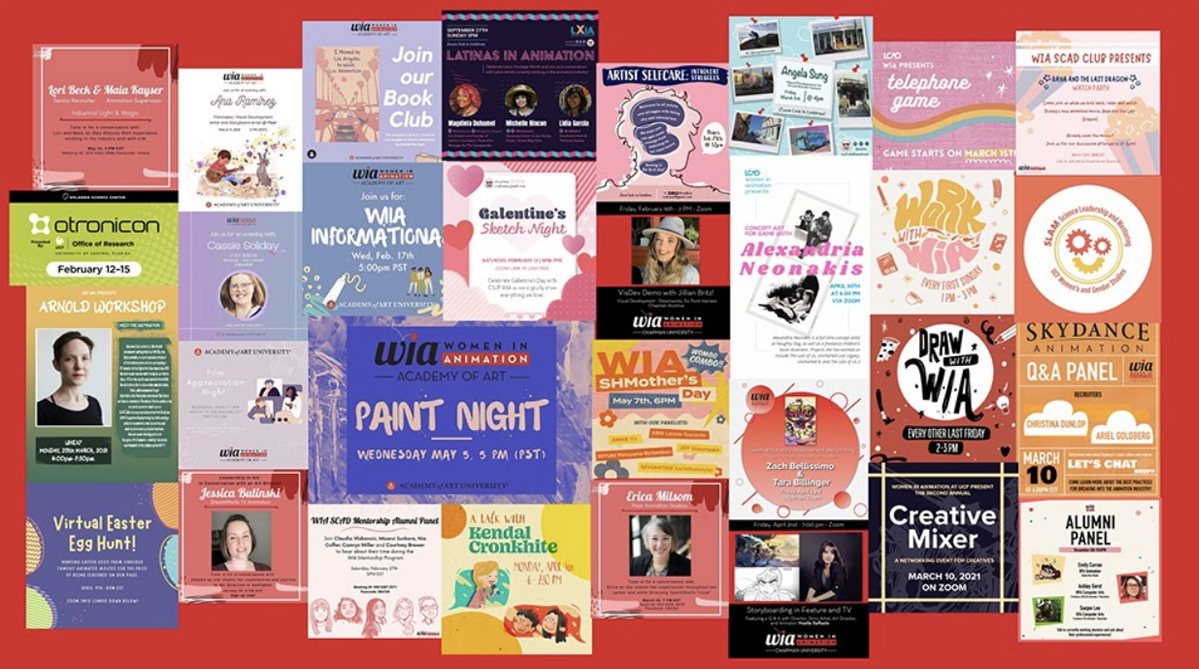 The WIA Student Club Program is dedicated to working with a group of student members to establish an official WIA student club at a university or school, both online and in-person. The WIA Student Club Program provides opportunities to build an animation community within the school, develop leadership skills, expand professional networks, attend exclusive events, and find your allies. The WIA student club must be approved by WIA Global and approval must be renewed on an annual basis.
The goals for the WIA student club include:
Forming their own animation community within their school by finding peers who share the same passion and faculty advisor to support the event coordination.
Seeking opportunities to collaborate with other WIA student clubs to learn and to inspire a bigger community.
Most importantly, the WIA student club has direct contact and support with WIA Education and WIA's network at large.
Minimum of 4 events per year (in person or virtual)

At least 3 events must be focused on networking and community building within the animation community

At least 1 event must focus on Talent Development (e.g. helping club members build their animation skills, confidence, and leadership)

Club newsletter sent to your members at least two times per year

Attendance at the Student Club annual meet-and-greet event in November

One 6-month report and one end-of-year report

All WIA student clubs must follow WIA's general style guidelines for all communication assets, specifically for the use of the WIA logo

All WIA Student Clubs must maintain a minimum ten (10) student members to remain in good standing

All WIA Student Clubs are expected to follow the application process every year in order to renew the status
September – WIA Education's kick-off meeting and general orientation for students who are interested in starting a new WIA student club or renewing one
October 14 – 

Applications due

November 3 –

Club kickoff event

March –

Mid-year report due + WIA student club check-in meeting

June – End of year report due +

 WIA student club check-in meeting