Join Michael Rianda, the director of Sony Pictures Animation's upcoming "Connected" as he shares with wild-eyed enthusiasm everything he's ever learned about storytelling!
SUNDAYS IN NOVEMBER:
---
NOV 1  •  NOV 8  •  NOV 15  •  NOV 22
OVER THE COURSE OF THE FOUR CLASSES – HE WILL ATTEMPT TO TEACH:
Why stories are important and how your story could CHANGE LIVES AND THE WORLD?!
---
How to make clear, great, professional storyboards!
---
How to tell stories that make the audience genuinely care about your story!
---
How to use question and answer storytelling to make the audience an active participant in your story!
---
How to convince legitimate businesspeople to give a project to YOU, a ridiculous cartoon-loving child!
---
How to become a Story Wolf, howling into the night – eyes glowing with storytelling power!
---
And for a limited time only – if you act now – he will reveal the one weird trick that will make you the greatest storyteller of all time!*
* I mean, he'll try at least. He's not a miracle worker. But it's true that many of his former students are now genuine storyboarding bad-asses with real jobs and everything. (How much he had to do with that is debatable.) But he does care a lot, knows some stuff, and will do his best.
PRESENTED IN PARTNERSHIP BY RISE UP ANIMATION AND WOMEN IN ANIMATION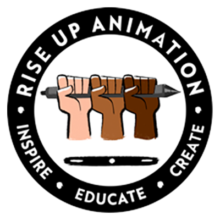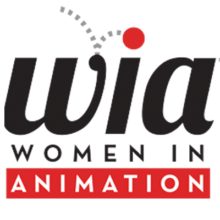 Why does story matter, you ask? How can your stories potentially change lives and the world? Mike will share his experiences and teach you how to make clear storyboards that anyone can understand – from a kid to a studio exec to your weird uncle!
November 1 – WIA Members
Ever wonder how to create a story that makes the audience care about your characters? This class will focus on how to tell meaningful stories, with a focus on structure and development, including the use of contrast to create interesting stories and great characters! It's almost too much for one class – watch Mike talk really fast and sweat a lot!
November 8 – WIA Members
A Comprehensive List of All the Other Things Mike has Ever Learned! Question and Answer Storytelling! Observation and Innovation Vs. Cliché! Mike will share what he's learned from over 10 years of telling stories at the top animation studios in town, and from directing his first-ever animated feature – and most importantly, how to destroy your own fear to become a superhuman storytelling warrior!
November 15 – WIA Members
In this final session, Mike will explore how to present your ideas in a way that will get other people as excited about your ideas as you are – including, The 25 Most Common Mistakes People Make when Pitching and the Top 25 Things You Can Do to Make Your Pitch Truly Great! And – How to Convince Legitimate Businesspeople to Give a Project to YOU, a Ridiculous Cartoon-Loving Child!
November 22 – WIA Members
November 15 – WIA Members