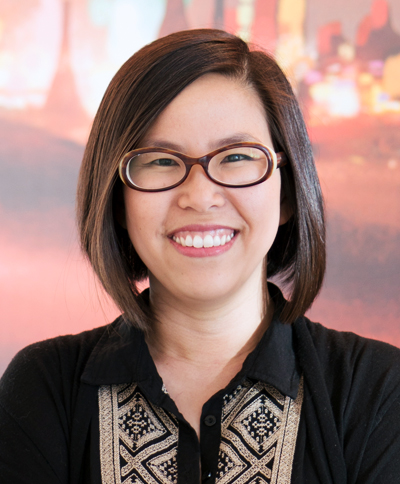 Fawn Veerasunthorn
About Fawn Veerasunthorn
Story Supervisor, Ralph Breaks the Internet: Wreck-It-Ralph 2
Fawn Veerasunthorn is a story supervisor at Walt Disney Animation Studios. Veerasunthorn joined the Studio as a story artist in 2011, and has since contributed her talents to the Oscar®-winning feature films, "Frozen" and "Zootopia," as well as Walt Disney Animation Studios' latest release, the Oscar-nominated "Moana."
Prior to joining Disney Animation, Veerasunthorn served as a story artist in television and film at studios including Illumination Entertainment, Nickelodeon, and Warner Bros. Before getting into storyboarding, Veerasunthorn was an animation director at Six Point Harness Studios.
Born and raised in Thailand, Veerasunthorn grew up with being inspired by the eclectic artistry seen in both Japanese manga and American animated feature films. She was encouraged to pursue a career in animation at age 18, when she heard that an artist from Thailand was working at Disney's animation studio in Florida. Veerasunthorn received a Bachelor of Fine Arts from Columbus College of Art & Design in Time-Based Media Studies.
Veerasunthorn resides in Burbank, Calif. with her husband, daughter, and two cats.