SHOWCASE SUBMISSION DETAILED INSTRUCTIONS
IMPORTANT: Please follow the below submission process and procedures carefully in order to be qualified for the WIA Class of 2020 Showcase & Best Film of Class of 2020 Competition.
If the required information is not provided in your application or listed on your Vimeo film page, your film will be disqualified.
So… take extra 5 minutes to double & triple check!
STEP 1
Create a Vimeo account

(you may skip this step if already have a Vimeo account).



Sign up for a free basic Vimeo account (Please note that you can upload up to 500MB per week and 5GB total with a basic account; more features can be found

here

, so it should be more than enough for you to submit your short film to the WIA Class of 2020 Showcase. If you need more storage space, you can

upgrade

your account to the Plus account with $7 per month.)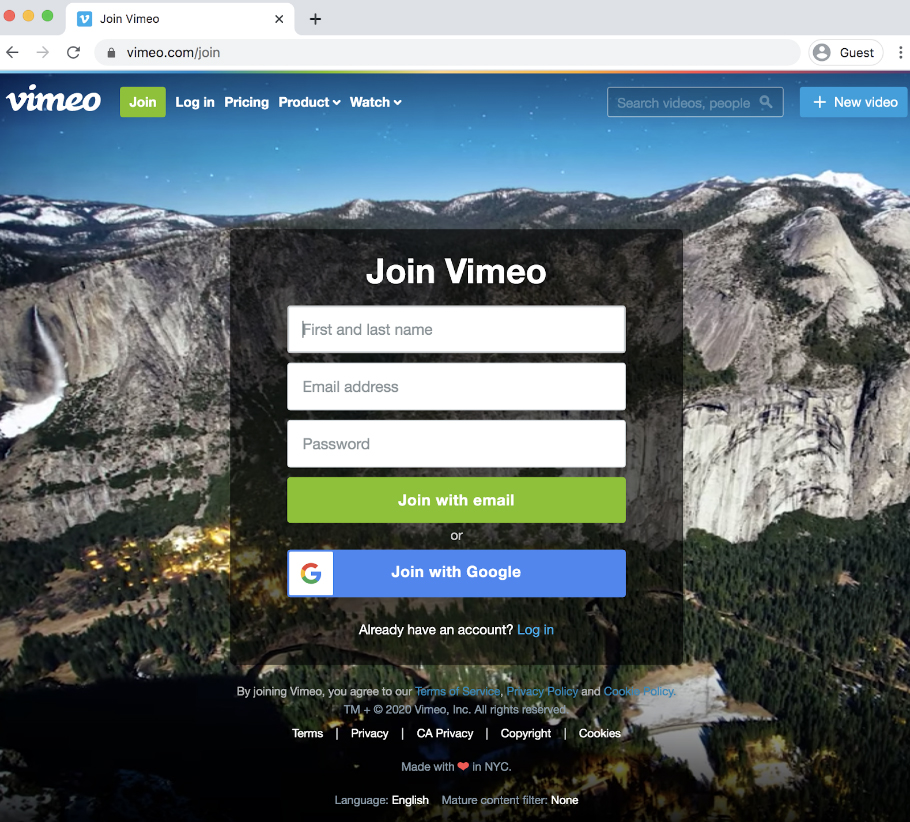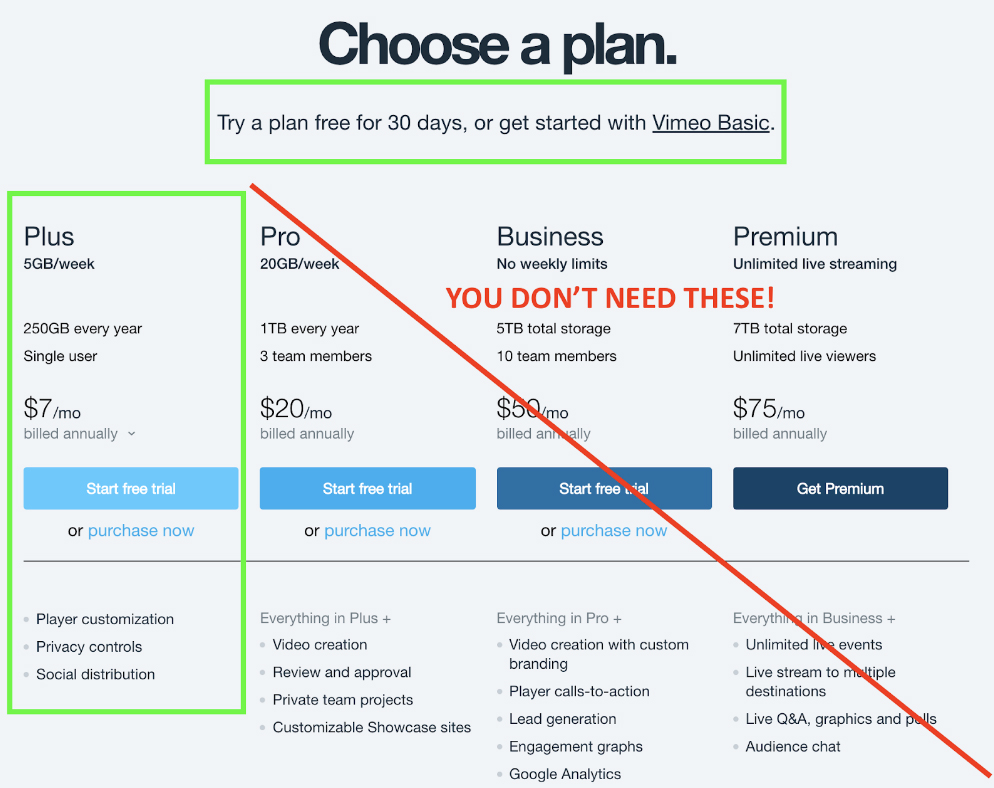 STEP 2
Go to your Vimeo page and navigate to the top right corner
Click on "+NEW VIDEO"
Choose your video film to upload or other ways via Dropbox, Google Drive… etc.
Under Privacy, you have two options:

Anyone can see this video.


By doing so, you are making your film available to the public. If you are submitting your film to other festivals and competitions, we recommend that you don't choose this option. If you are so ready to celebrate your film with everyone in the world, that is totally up to you to choose this option.

Only people with a password can see this video.


This is a more recommended option. You do not need to set the permission to be the same as the screenshot below if you are using the same Vimeo link for other purposes. Whatever password you choose, please make sure you include it in the film submission form.

People I choose (for Vimeo Basic account)


If you do not wish to upgrade your Vimeo account, no problem! Here are a few steps to take:

Go to Women in Animation Vimeo page
Click the "+ Follow" button
Go back to your setting page and choose "People I choose"
Under the dropdown menu, choose "Women in Animation" (voila!)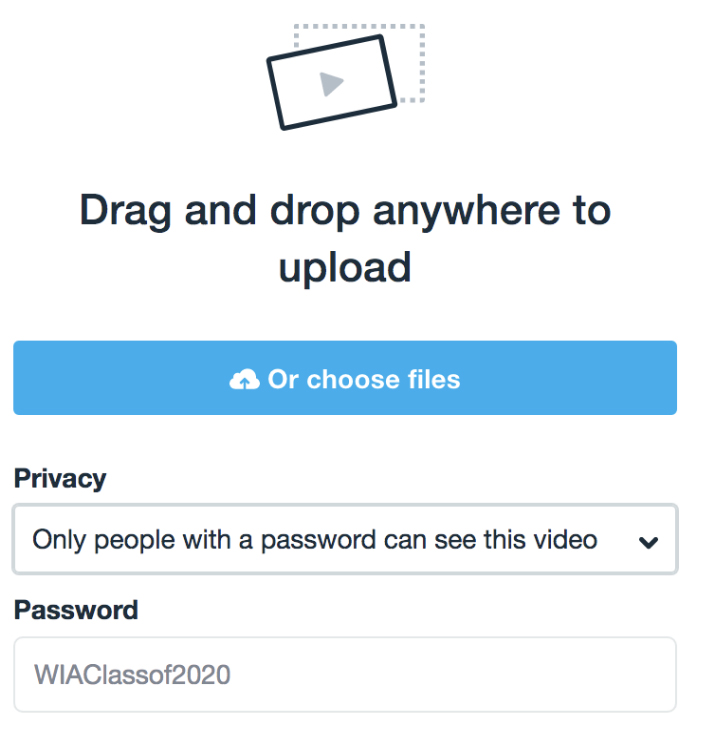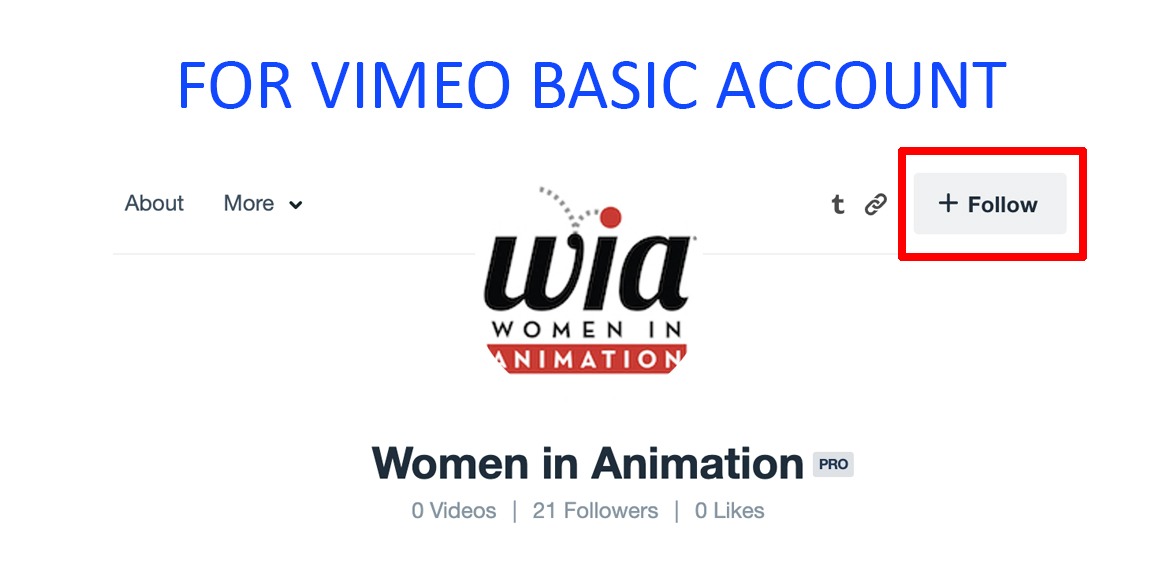 STEP 3
Under

"General"

, please fill in the following information

Title

Description

Required information:

by Name(s) of the Filmmaker(s)

Synopsis

Detailed Information about Filmmaker(s)

Responsibilities

Portfolio website

Contact information

WIA membership status (if you are a current WIA member)

Career goal (what type of jobs in what industry)

If your film is not finished for any reason, write a short paragraph to share your plan on completing it (Note: only finished films will be considered for the Best Film of WIA Class of 2020 competition.)

Recommended information to include:

Where you are located currently

If you are open to relocation

If relocation is something you are looking for, do you need visa sponsorship? If yes, for which countries

If you are open to opportunities that you can work remotely

Thumbnail


This could be a poster created for the film or an iconic shot of your film. This step is not required but can increase the visibility of your film on the showcase.

Under

"Privacy"

(The steps highlighted below are SUPER IMPORTANT!")

Who can watch?




This would be the same setting you have when you upload the video film. To recap, it can be "Anyone", "People with the password" or "People I choose".

Where can this be embedded?
You have two options:

Anywhere

(for Vimeo Basic account)

Choose Specific domains

Type in womeninanimation.org

Click "+"

Who can comment?




This is completely up to you. 😉

People can download this video




We highly suggest you turn this off but the decision is up to you.

People can add to the collection


You must turn on this in order to be added to the WIA Showcase.

Last but not least, please scroll all the way down to the bottom of the page and click

"SAVE"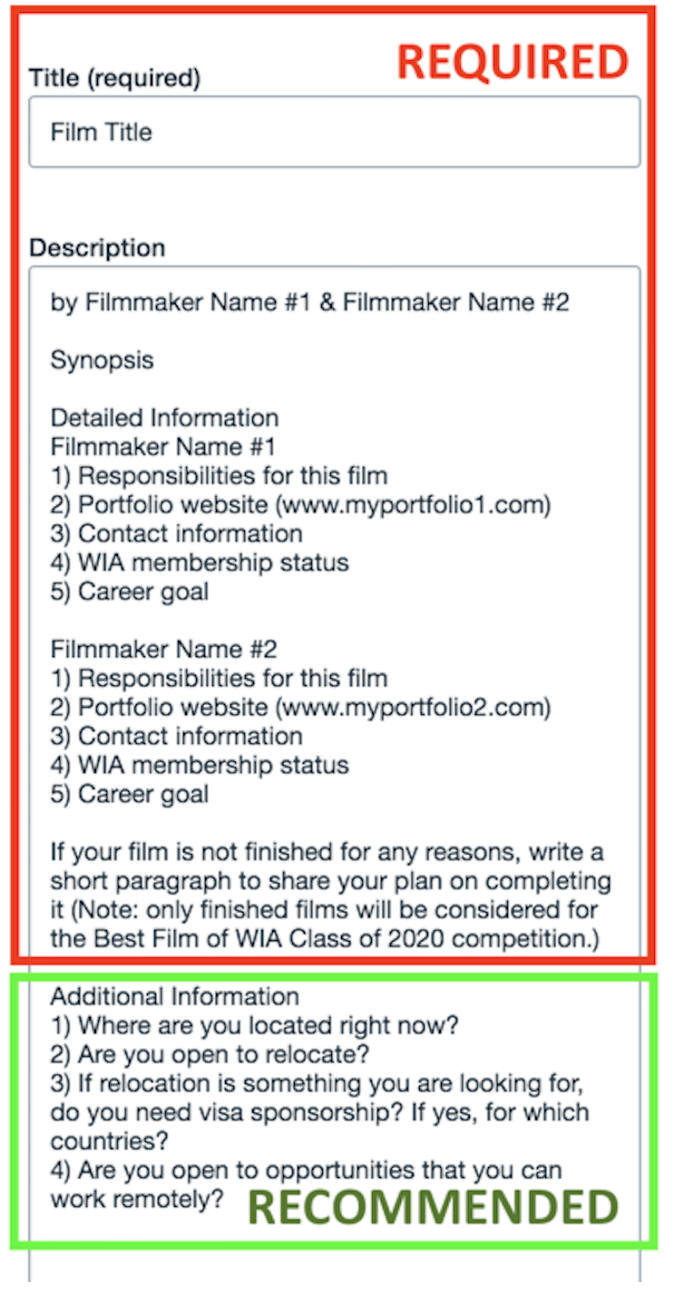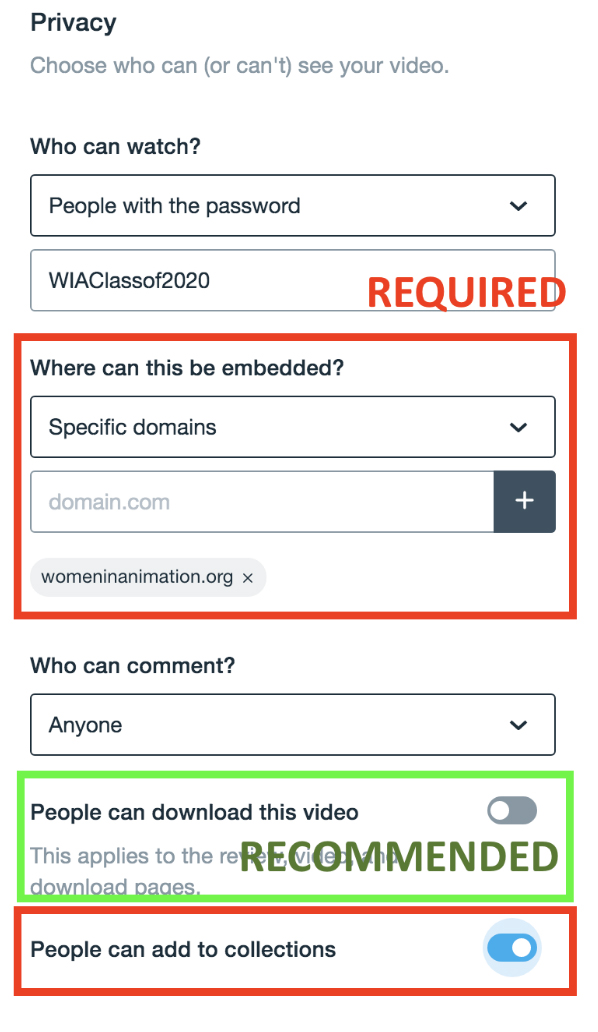 STEP 4
Triple-check your Vimeo page before submitting