Women In Animation Class of 2020 Showcase is a special online program celebrating the thesis/final films created by students who have graduated in 2020 at both undergraduate and graduate levels. The Class of 2020 has been heavily affected by the current COVID-19 pandemic: their traditional year-end festivities including their in-person commencement ceremonies, screening celebrations, and career fairs have all been canceled.
WIA aims to virtually recreate the opportunities that are missing for the talent and for the industry during this time. The Women In Animation Class of 2020 Showcase provides a platform for graduation films to be seen by animation powerhouses and recruiters, hiring managers, agents and studio executives, making important connections for promising new talent.
There are two important components with great benefits offered to participants in the WIA Class of 2020 Showcase:
Submitted and qualified films will be included as private viewings on the WIA designated web pages available only to the invited recruiters, hiring managers, agents, and studio executives in animation, games, motion graphics and VFX industries. The web pages are not accessible to the public: this is to protect the films' eligibility for festivals and competitions.
All finished graduating film submissions will be placed in a rigorous selection process to be considered for the Class of 2020 Best Films Presented by WIA. The jurors in this process consist of animation powerhouses, decision-makers and influencers that are film directors, producers, showrunners and development leads. The top three films will be announced at the end of the program and they will win opportunities to meet with their jurors online and to participate in a live WIA Q&A session to showcase their work as part of WIA's virtual event series.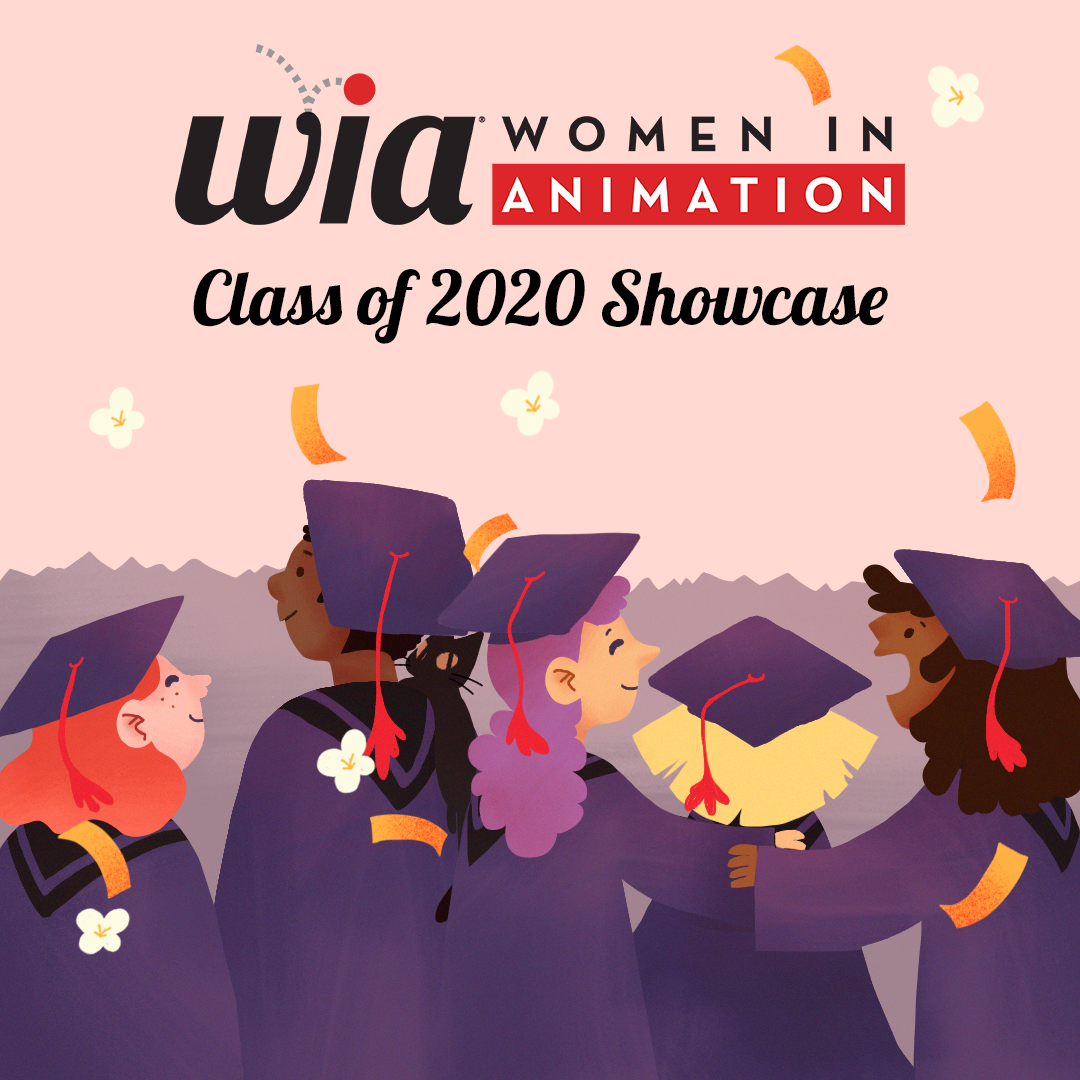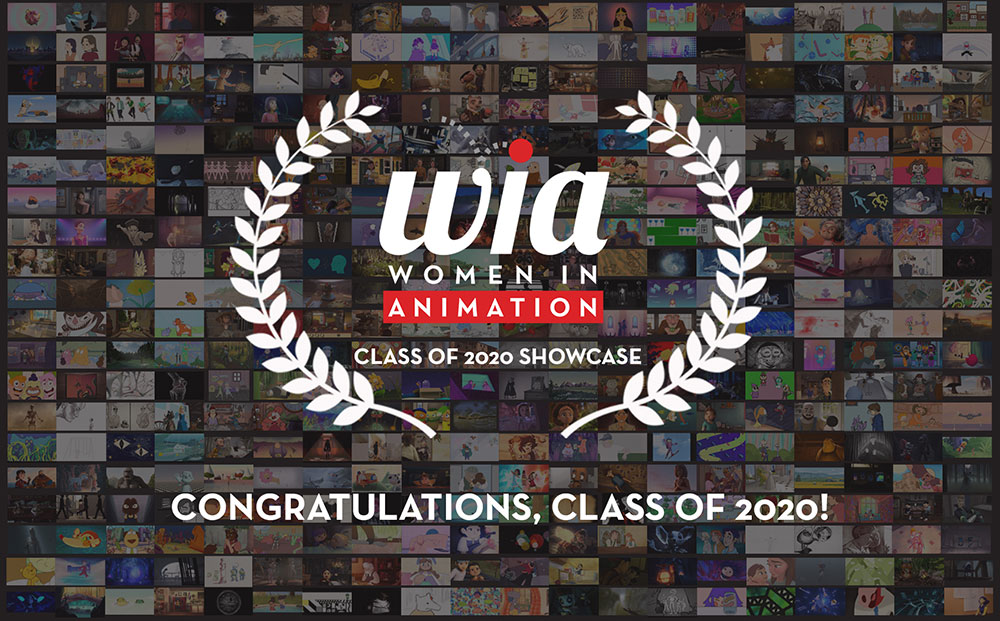 An emotionally haunting and visually beautiful experience, 'Ciervo' tells the story of a young girl who holds violence, submission, and independence in an uneasy balance as one morphs into the other.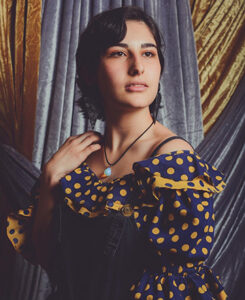 In a madcap musical, a catstronaut travels the galaxy looking for the meaning of life – only to encounter an overeager space pup who causes trouble at every turn! The duo go on an unexpected journey together and she discovers a lot more than she expected to find.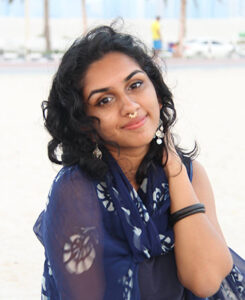 A piñata experiences the same fateful day over and over again, on which it is bought by a girl and finds death at her garden party. Shocked, the piñata tries to break out of this eternal cycle.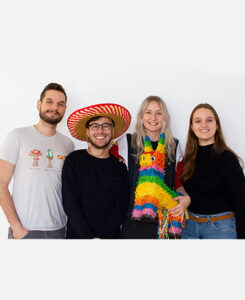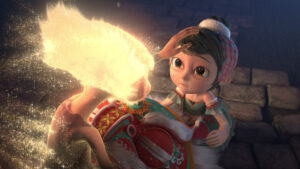 "RenaiDance" is a 3D narrative animation. The theme is about cultural heritage and the integration of dreams, courage, and culture as transformation. By interpreting "inheritance" through the Chinese-artistic style and the emotional story, this film is about strong family love and elder culture in a never-ending chain.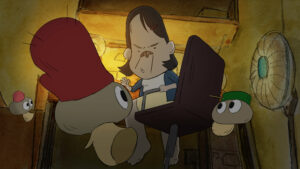 Mina lives alone in her apartment accompanied by three little house spirits, the Kitchlets, who feed off her positive emotions and take care of her negative ones.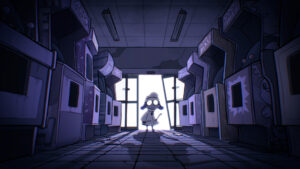 A mysterious stranger wanders a winter wasteland in search of quarters.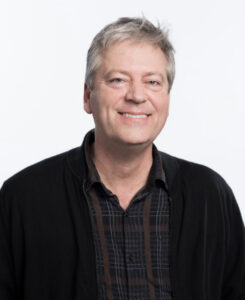 Craig Bartlett – Animator, Writer and Director
"I'm proud to be in this talented, diverse group of jurors and to see these films. Congrats class of 2020!"
Craig is perhaps best known as the creator of the television and book series "Hey Arnold!" for Nickelodeon. The series played in 80 countries worldwide and was in production continuously from 1995 to 2002, completing over 100 half-hours and "Hey Arnold! The Movie," released in June 2002. Fifteen years later, Bartlett returned to Nickelodeon to create a two-hour TV movie "Hey Arnold! The Jungle Movie," which picked up where the saga had left off. The Jungle Movie premiered on Nickelodeon Thanksgiving 2017 and is available on streaming and DVD.
In 2008 Craig created his second television and book series "Dinosaur Train" for PBS. The series is produced by the Jim Henson Company and plays in over 100 countries worldwide. Craig has delivered 5 seasons, which takes the series to 100 half-hours, and is currently producing a "Dinosaur Train" movie. In 2014 Craig created his third animated series, "Ready Jet Go!" which is produced by Wind Dancer Films, also for PBS, and premiered on President's Day 2016. Production of a second season brings the series total to 66 half-hours. An hour-long 50th anniversary Moon Landing special premiered in summer 2019.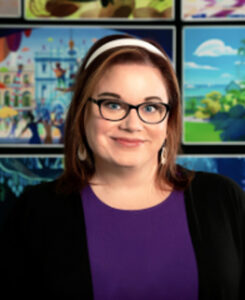 Erika Dapkewicz –  Film Editor at Sony Pictures Animation
"It is an honor to join such a great group of esteemed colleagues on the jury for Women In Animation's Class of 2020 Showcase. While we have all been affected in many ways, the pandemic hasn't put a stop to creativity and it's wonderful that WIA is giving students this platform to be seen and celebrate their work, which I can't wait to see."
Erika Dapkewicz currently serves as lead editor on Sony Pictures Animation's upcoming original animated musical "Vivo," which features brand new songs from Lin-Manuel Miranda, the creative force behind the Broadway smash "Hamilton," and is slated for theatrical release in June 2021. In her role, Dapkewicz oversees bringing the story to life on-screen, by seaming together visuals, dialogue, and sound effects among other components to create scenes through each stage of production – from layout, to animation and lighting, and eventually the film's final look.
Prior to joining Sony Pictures Animation, Dapkewicz served as lead editor on several DreamWorks Animation projects such as "Puss in Boots," "Monsters vs. Aliens," "The Croods," "Flushed Away," and "Trolls Holiday." Dapkewicz began her career at Walt Disney Animation Studios on editorial crews for features like "Lilo & Stitch," "John Henry," "Mulan," and "Pocahontas." In 2012, Dapkewicz co-wrote and directed a live action film from of The Orchard titled "Paradox Alice."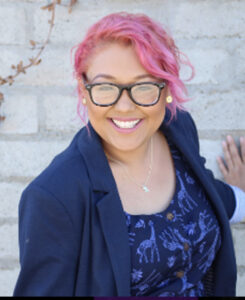 Magdiela Hermida Duhamel – Founder of Latinx In Animation & Production Manager of The Casagrandes at Nickelodeon Animation
"I'm looking forward to all the different animation styles used and the inclusion of more BIPOC characters. To Class of 2020, be curious! Learn about other sides of Animation. Don't get discouraged when job hunting, don't fear asking how you can be better."
Magdiela Hermida Duhamel is an animation professional with production experience from page to post and everything in between. Through out her career at various studios (FX Networks, DreamWorks Animation, Marvel Studios, Warner Brothers Animation, FOX,) she has contributed to multiple projects that include "Trollhunters: Tales of Arcadia", "Green Eggs and Ham" and Marvel Studio's first animated series, "What If…?". She is currently the Production Manager for Nickelodeon's The Casagrandes.
Magdiela champions and advocates for diversity both in front and behind the camera and her true passion is helping open doors into the industry for underrepresented groups. To help achieve this goal, Magdiela founded LatinX in Animation, a non-profit organization under the Latino Film Institute created to build a community for Latinx professionals that work in different roles throughout Animation. She currently serves as its Co-Director, connecting new and experienced professionals in the entertainment industry.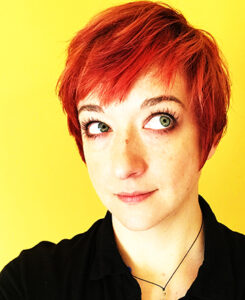 Lauren Faust – Creator, Director and Producer
"2020 has dealt us all plenty of blows, but we're fortunate animation is still going strong. Promising talent and new voices are needed as much now as ever – perhaps even more. It's an honor to help these new voices get the exposure and opportunities they deserve."
Lauren Faust is an Emmy and Annie award winner who has lent her talents to many beloved animated properties throughout the years as artist, writer, director and producer. She has made contributions to shows and movies such as FOSTER'S HOME FOR IMAGINARY FRIENDS, THE POWERPUFF GIRLS, WANDER OVER YONDER and the critically acclaimed movie, THE IRON GIANT. She is best known as the Developer and Executive Producer of Hasbro's MY LITTLE PONY: FRIENDSHIP IS MAGIC. Lauren's passion for making entertainment for girls, and insistence that "for girls" does not have to equal "lame" or "boring" pushed the series beyond the usual fair for girls and earned an unexpected audience of all ages, genders.
Recently she served as Executive Producer on the reboot of DC Super Hero Girls, featuring the adventures of DC's classic female super heroes as teenagers. She is currently developing an original series for a major streaming service."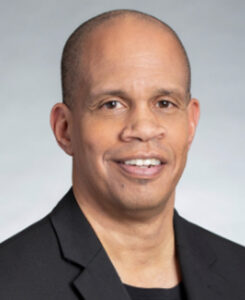 Jay Francis – VP of Current Series and Diversity & Inclusion at Disney TV Animation
"Over the years there have been so many talented artists, animators, and creators that have been associated with WIA. I can't wait and very excited to have an opportunity to participate in this year's WIA Class of 2020 Showcase."
Jay Francis is responsible for managing the creative direction of production on current series for Disney TVA and working closely with the development and recruitment teams to identify, secure and mentor diverse creative talent for Disney TVA and Disney Junior.
Francis joined Disney TVA in 2007. During his tenure, he has overseen creative direction on a multitude of original animated series including Disney's five-time Emmy® Award-winning "Phineas and Ferb," Emmy® Award-nominated "Big City Greens," "Amphibia," "Penn Zero: Part-Time Hero," "Randy Cunningham: 9th Grade Ninja," and most recently the upcoming Disney+ original animated adventure movie "Phineas and Ferb The Movie: Candace Against the Universe." In his Diversity role, Francis has created an educational institutions program for which he regularly visits and speaks with students at key universities and prestigious art and animation schools across the country. He works closely with advocacy organizations such as Black N' Animated, LatinX in Animation, and the Coalition of Asian Pacifics in Entertainment to identify diverse creative talent. He also oversees the television animation studio's Apprentice Writers and Diversity Development Programs.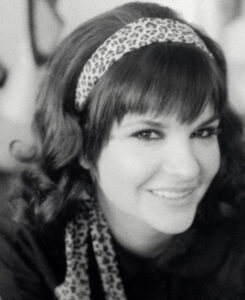 Trisha Gum – Filmmaker at Netflix
"I'm honored to be a part of this diverse and talented group of jurors. I'm excited to see what amazing stories the class of 2020 has to share so I can help support and promote voices of the new filmmakers."
Trisha Gum has been working professionally in animation for twelve years. She started her film career working as an art director and production designer on various TV shows, such as, "Robot Chicken," The WB's "MAD," and Adult Swim's "Frankenhole."  Gum transitioned into writing and directing in 2010 and, in 2011, she was selected for the AFI's Directing Workshop for Women.
In 2015, Gum won an Emmy for her work on Amazon's "Tumble Leaf" and, in 2018, was named one of Variety's top 10 animators to watch.  Most recently, she was the Head of Story on the international hit "The LEGO Batman Movie" and the Co-director of the film "The LEGO MOVIE 2." She is currently at Netflix Animation directing and co-writing an original animated film.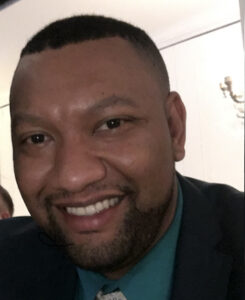 John Kambites – Producer at Cinesite
"The most important attribute you can have is Grit. Build on your success, pick yourself up when you get knocked down. Never give up!"
John Kambites has over 18 years of experience in the animation industry in television and feature films. John has worked with the top players in the animation industry around the world such as Disney Animation, Warner Brothers Animation, Universal Kids, The Canadian Broadcast Corporation, Nickelodeon, Spin Master and MGM. In addition to his animation work John has produced two live action independent feature films.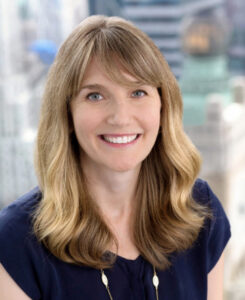 Sarah Landy – SVP Production and Development at Nickelodeon Preschool
"I'm honored to experience and engage in these thesis/final films by the class of 2020. In particular, I'm excited to see how they are channeling the unique energy of the times we are living in into bold new creative expressions. I hope that my fellow jurors and I can offer support, insight and thoughtful critique to help inspire these students in the next step of their journey in the world of animation."
A 20-year Nickelodeon veteran, Landy currently serves as SVP of Production & Development at Nickelodeon Preschool out of New York. She has also served as the Executive in Charge for top-rated shows including Blue's Clues & You, Blaze and the Monster Machines, Bubble Guppies, The Fresh Beat Band and The Wonder Pets! Landy began her career in television as an intern at the network and quickly transitioned to assisting one of the creators of the original Blue's Clues. She later became the production and development manager for productions such as LazyTown and Miss Spider's Sunny Patch Friends.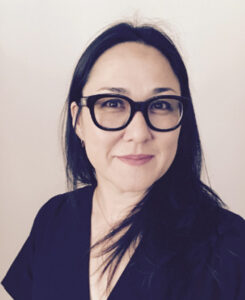 Ramsey Naito – President, Nickelodeon Animation
"I'm so proud to support these extraordinary finalists in the Women in Animation Class of 2020 Showcase, and be part of the process to offer insight and feedback on their personal bodies of work. Women in Animation is a wonderful organization on a mission to empower and support women around the globe by creating opportunities for professionals across the field of animation. One of the ways to further along the careers of upcoming talent is through this Showcase, and I'm grateful for the opportunity to see what these artists have created. Always remember to stay resilient, determined and passionate, break creative boundaries, represent the world around us, and most of all, have fun along the way!"
Ramsey Naito is in charge of the network's animation content across all formats and platforms–spanning digital, TV and film. In her role, Naito manages the day-to-day operations of Nickelodeon's animation group, where she identifies new talent and projects to further enrich Nick's content pipeline. Additionally, she oversees the network's key animated franchises, including SpongeBob SquarePants, Teenage Mutant Ninja Turtles and The Loud House.
Naito most recently oversaw production on Paramount Pictures' upcoming SpongeBob SquarePants movie, slated for 2020.  She produced DreamWorks Animation's Oscar®-nominated feature, The Boss Baby, while also earning her a PGA nomination for Outstanding Producer of Animated Theatrical Motion Pictures.  Prior to DreamWorks Animation, Ramsey worked as a producer for Blue Sky Studios, Head of Movies at Cartoon Network, and Vice President of Development & Production at Nickelodeon Movies.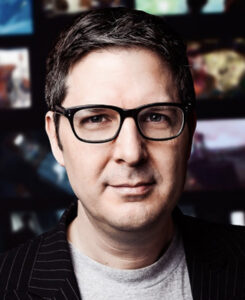 Mark Osborne – Filmmaker at Netflix
"To the class of 2020 I say I am very excited to listen to your voices and see what stories you are bringing into the world."
Mark Osborne is the twice Oscar nominated filmmaker behind The Little Prince, Kung Fu Panda and the stop-motion short film MORE. He is also a Guggenheim Fellow, a US Ambassador for the Saint Exupery Youth Foundation, an Advisor to WIA's NYC Chapter, and an honored recipient of France's Chevalier of the Order des Artes et Lettres. He is currently working on two feature film projects for Netflix Original Animation.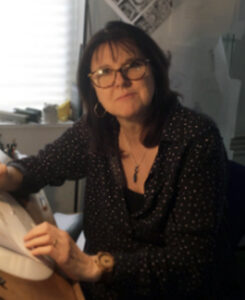 Joanna Quinn – Director & Animator
"Crikey, what a tough year to graduate in, which is why this showcase is more important than ever. This year's showcase is non gender specific, giving ALL 2020 graduates an amazing opportunity to show their work to the world. Thanks to WIA for this unique platform and for making magic happen!"
British animation director JOANNA QUINN is a highly acclaimed and major figure in World Animation. She is renowned internationally for her unique drawing skills, wonderful characterisations and her humour. Joanna's films and commercials have won over 90 awards including 4 BAFTA's, 3 EMMY's and 2 OSCAR® nominations. She has received Honorary Fellowships and Doctorates at four UK Universities including the Royal College of Art in London and was awarded the International Animation Laureate for 2014. Joanna and Les' new short film Affairs of the Art is due for release late 2020.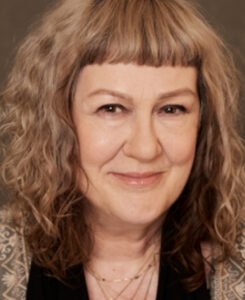 Wendy Rogers – Filmmaker at Netflix
"I am honored to be a juror for the WIA Class of 2020 Showcase. It's so inspiring to experience new voices and visions!"
Wendy Rogers has a long and prestigious career in animated storytelling.  As a leading Visual Effects Supervisor for over 25 years, Wendy has partnered with world famous directors and actors to shape numerous Academy Award-nominated feature films in both live action and animation. Past credits include Shrek, Flushed Away, Chronicles of Narnia: Prince Caspian, and Natural Born Killers.   Wendy is currently directing her feature film debut at Netflix with a yet to be announced animated project.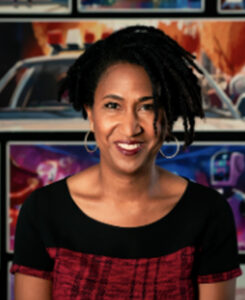 Karen Toliver – Executive Vice President, Creative at Sony Pictures Animation
"I am honored to participate in WIA's Class of 2020 showcase and congratulate all the graduates on their accomplishments. Kudos to WIA for celebrating these talented students in this challenging year."
As executive vice president of creative for Sony Pictures Animation, Karen Toliver is responsible for the creative supervision of a number of upcoming features for the studio, from inception to script, and through production. In her role, Toliver is also in charge of recruiting key storytelling talent, and discovering and acquiring new creative material and intellectual property aligned with Sony Pictures Animation's vision including original concepts, books, comics, video games, shorts, websites, and toys. Toliver is also the producer of the Academy Award®-winning animated short film, "Hair Love," directed by Matthew A. Cherry.
Toliver has extensive experience in production and development, including 10 years at Fox Animation where she supervised the production of the "Rio" film franchise and the latest three films in the "Ice Age" series, which grossed a combined $3.1 billion at the worldwide box office. Toliver also spearheaded the original feature "Ferdinand," which was nominated for an Academy Award® for Best Animated Feature.
Becki Tower – Animation Department Head, Pixar Animation Studios
"CONGRATULATIONS on all your hard work and tenacity in finishing your films! Please allow us to celebrate your milestone by sharing your artistry with recruiters and professionals alike. This is a huge opportunity for us to all lean in, rally around the beautiful work of our WIA community, and embrace each others' storytelling together! We cannot wait to see what you all have made! :)"
Becki Tower joined Pixar Animation Studios in 2008, and has since worked as a Character Animator on several Pixar projects, including Up, Toy Story 3, Brave, The Good Dinosaur, Finding Dory, and Coco. She was the Crowds/Second Unit Animation Supervisor on Cars 3 and a Directing Animator on Toy Story 4.
In 2019, Tower was selected as an Animation Department Head at Pixar Animation Studios. As one of two animation heads, Tower oversees all aspects of Pixar's Animation team of over 150 artists to ensure balanced staffing, artistic development, and the nurturing of both departmental culture and depth.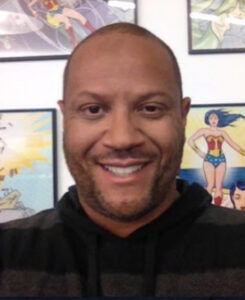 James Tucker – Executive Producer of the DC Animated Series and DTV Movies
"I am truly excited to see what the entrants have to offer. There has not been a better time in recent years for fresh, diverse voices to break into the animation industry with many productions and platforms out there looking for content that offers animation that is intriguing and highly personal. Art can change hearts and minds and there's no greater need than right now."
James Tucker has been an animation professional for nearly 30 years. His credits as an animator include Animaniacs and Tiny Toons Adventures. He then worked as a character designs,  storyboard artist and director for Superman: The Animated Series,The New Batman Adventures, Batman Beyond and Static Shock, winning a daytime Emmy award for his directing on Batman Beyond. He then co-produced Justice League and Justice League Unlimited and went on to develop and produce Legion of Superheroes and Batman:The Brave and the Bold. From 2012 to 2020 Tucker has served as the executive producer on the DC Animated Movie Universe, supervising the creation of over 20 animated dtvs.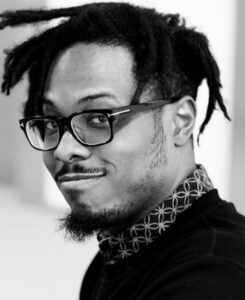 Ronald Wimberly – Designer, Author and Writer
"I just plan to do my best to be of service to the young people who are entering the industry."
Ronald Wimberly  is a designer based in NY city. He works primarily in narrative in comics, animation, and film. He's worked with The New Yorker, Dargaud, DC, Marvel, Image, Darkhorse as well as Nike, Apple, and Complex. He's exhibited in New York, Tokyo, and Paris. Ronald was the 2016 Columbus Comics resident and two time resident cartoonist at Angoulême Maison des Auteurs. Ronald Wimberly is co-writing the film adaptation of his graphic novel Prince of Cats with Spike Lee for Legendary Pictures.
You must be a student enrolled in an educational institution with your graduation date in 2020; proof of registration or diploma is needed
Open to undergraduate or graduate level films; not limited to only animation majors
Open to all students; not limited to WIA student members
Open to all self-identified genders
Open to all countries of original of film production
Film submission must be the senior/graduating student films; NO demo reels
Film submission with dialogue must be in English or have English subtitles; submission without dialogue or voice over are accepted
Only short films (or excerpts) of 5 minutes or less are accepted
Must follow the Submission Instructions provided; otherwise disqualified
Submission must be entered by the student only, not by any third-party vendors, educational institutions, or studios
The film entry must be original and the artist(s) must have the ownership and copyright clearance of all materials, including images and sound to submit and publish.
Film entry must be provided with one Vimeo link.
If the film is password-protected, the artist must include the password in the submission form, otherwise disqualified.
All entries are required to be in English or feature English subtitles.
A signed WIA Release Form is required; otherwise disqualified.
Submissions completed after the deadline of July 31 at 3:59 PM PDT will not be accepted.
WIA reserves the right to remove any entry that does not comply with the Submission Instructions or any other reasons.
Announcement:

July 9

Open for submission:

July 13

Deadline for submission:

July 31 at 3:59 PM PDT (Extended!)

Films available for recruiter viewing & finalists notified by

mid-August

Winners for the Class of 2020 Best Films Presented by WIA announced by

early September
A Vimeo account
A proof of registration or diploma to show you are Class of 2020
3 still images of your film, JPG only
1 headshot of the filmmaker(s), JPG only
A signed WIA Release Form; the link to download is in the submission form
1. Follow all Submission Instructions carefully (IMPORTANT: following instructions incorrectly could lead to disqualification).
2. Complete the submission form  (by clicking on the "Submit Your Film" button below)
SUBMISSION DEADLINE: 

July 31 at 3:59pm PDT (EXTENDED!)