Mentee Applications Open Jun 23 - 28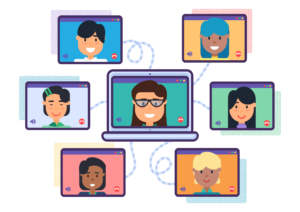 Mentor Circles are a collaborative learning relationship between one Mentor and 6-10 Mentees. The goal is to give mentees a deeper and broader understanding of the animation industry AND build a strong community of peers across multiple workplaces and locations. In light of COVID-19, the program may also address coping skills and other issues that have arisen.
Applying Is Easy As 1, 2, 3
Three easy steps to becoming a mentor or mentee!
Our 2020 Mentorship Program has been updated on our website to provide an easier and more manageable process for both Mentors and Mentees alike.  We've automated the process and several different features allowing us to grow the program with more offerings to potential mentees and an all-around simple process.  Review the simple three steps below to apply for a WIA Mentorship Program.