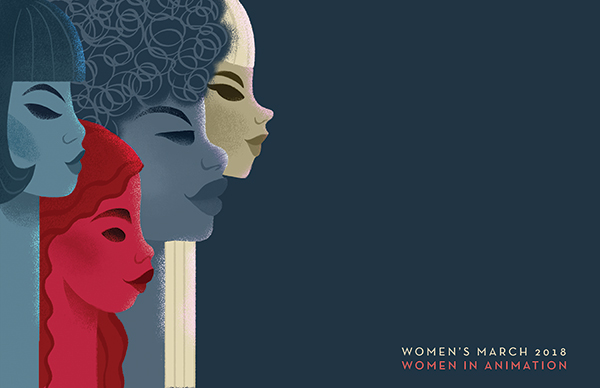 The 2018 Women's March is this Saturday, January 20, 2018. WIA is making available images that WIA members can download for use on shirts, signs, etc.
WIA Members click the button below to browse and download the artwork files:
We encourage you all to go! It's important to show our power in numbers. Your voice is needed now more than ever. We are marching for pay equity, equal job opportunities, affordable child and health care, women's reproductive rights and Civil Rights for all.
Below are links to march information for cities in which WIA has large groups of members. Click the city name to learn more. For members living outside ​of these areas, please click here to find information on a march near you.
(Click here to register for free)
---
---
---
#WomensMarch2018  #WIAatWomensMarch2018 
FIND LOCATIONS IN YOUR AREA
The mission of Women's March is to harness the political power of diverse women and their communities to create transformative social change. Women's March is a women-led movement providing intersectional education on a diverse range of issues and creating entry points for new grassroots activists & organizers to engage in their local communities through trainings, outreach programs and events. Women's March is committed to dismantling systems of oppression through nonviolent resistance and building inclusive structures guided by self-determination, dignity and respect.