Is this Circle right for you?  If so, make sure you meet the criteria that the mentor has defined.  Then, complete your mentorship profile if you have not already done so, and return to our Mentor Circles Application page, make your selection and click 'apply'.
Need more info before you make your choice?  Use the dropdown below to view other circles in order to help inform your decision.
Writing For TV Animation - A Virtual Writer's Room
Overview: In this workshop-style circle, we'll break down the TV Animation writing process from development to pitch, going over the key differences between 11min, 22min, and adult animation. As the weeks progress, we'll go through the creative process, using show bibles/pitch decks/treatments as reference to help mentees build their own projects; and also practice working in a writer's room-style environment.
By the end of the mentee circle, each participant will walk away with a polished animation sample, and will have gotten more 1-1 time and Q&As with working writers, story editors, and showrunners.
Criteria / Experience Level:
Aspiring Professional (0 yrs of experience)
Entry Level (1-2 yrs of experience)
Please note: Meeting times and dates are subject to change by your Circle Mentor
Times Per Month:  Once
Day:  Saturday
Meeting Times:  Afternoons PST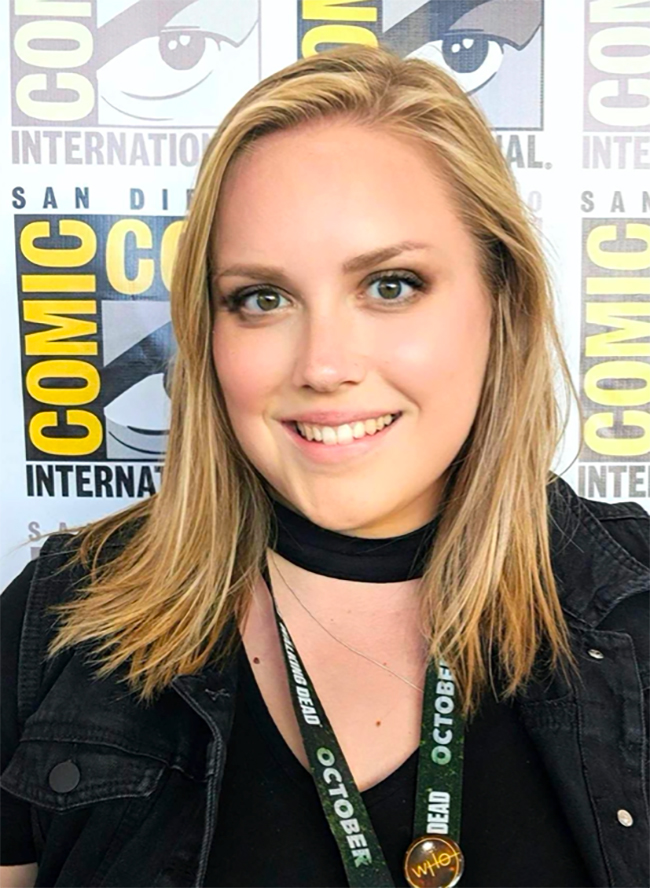 Tracy Nicoletti is a Los Angeles native who grew up on a healthy diet of Saturday morning cartoons and anime. Since her Hogwarts letter got lost in the mail, she instead turned her magic towards the page. Tracy loves crafting empowered female characters and fantasy, sci-fi and superhero worlds, because they allow her imagination to run free. She hopes her stories will inspire kids and give them the courage to create, explore and pursue their dreams.