Think back to the earliest moment in your life when you realized you loved creating art and please share it with us.
I don't think I can pinpoint it since I think I almost always gravitated to art or things having to do with creativity. I loved crayons, pencils, colored chalk, and clay. I loved markers, colored paper and scissors.
I remember looking at books my dad had in his library at home, a lot of them had things I did not understand at all (most of them catering to my dad and his interests i.e. books about anatomy, photography, biology, and weird diseases to name a few ). My father was an educator and he loved books,  so there were also a lot of books for my sisters and myself…among them was a series of books called 'El Quillet de los Ninos' and they had the funkiest graphics that made me want to draw. There were also books on science that had the scariest looking pictures of animals and THAT made me want to draw them. Lots of inspiration in my dad's library 
---
Did your family encourage you in your pursuit of art as a career? If so, how? If not, how did you move forward in your pursuit?
My parents didn't really lean into art, but they did constantly surround me with inspiration such as performances at the local theatre, trips to different places during vacations, diverse music, etc. I'm very thankful for their consideration. I feel like I was a very lucky kid.
Regardless, I think my family tended to gravitate more toward medicine due to my father and my sisters.
My father was a Doctor/Surgeon as well as an anatomy professor and my two older sisters followed in his steps. My youngest sister opted for Veterinary. I was the only one that chose something geared toward the arts.
I don't think my parents (or sisters) ever thought I'd follow the family lineage since I never showed any interest whatsoever. Don't get me wrong, I think it's fascinating, but I would have NEVER had made it as a doctor. So when I chose the arts, my parents didn't even flinch. They just knew.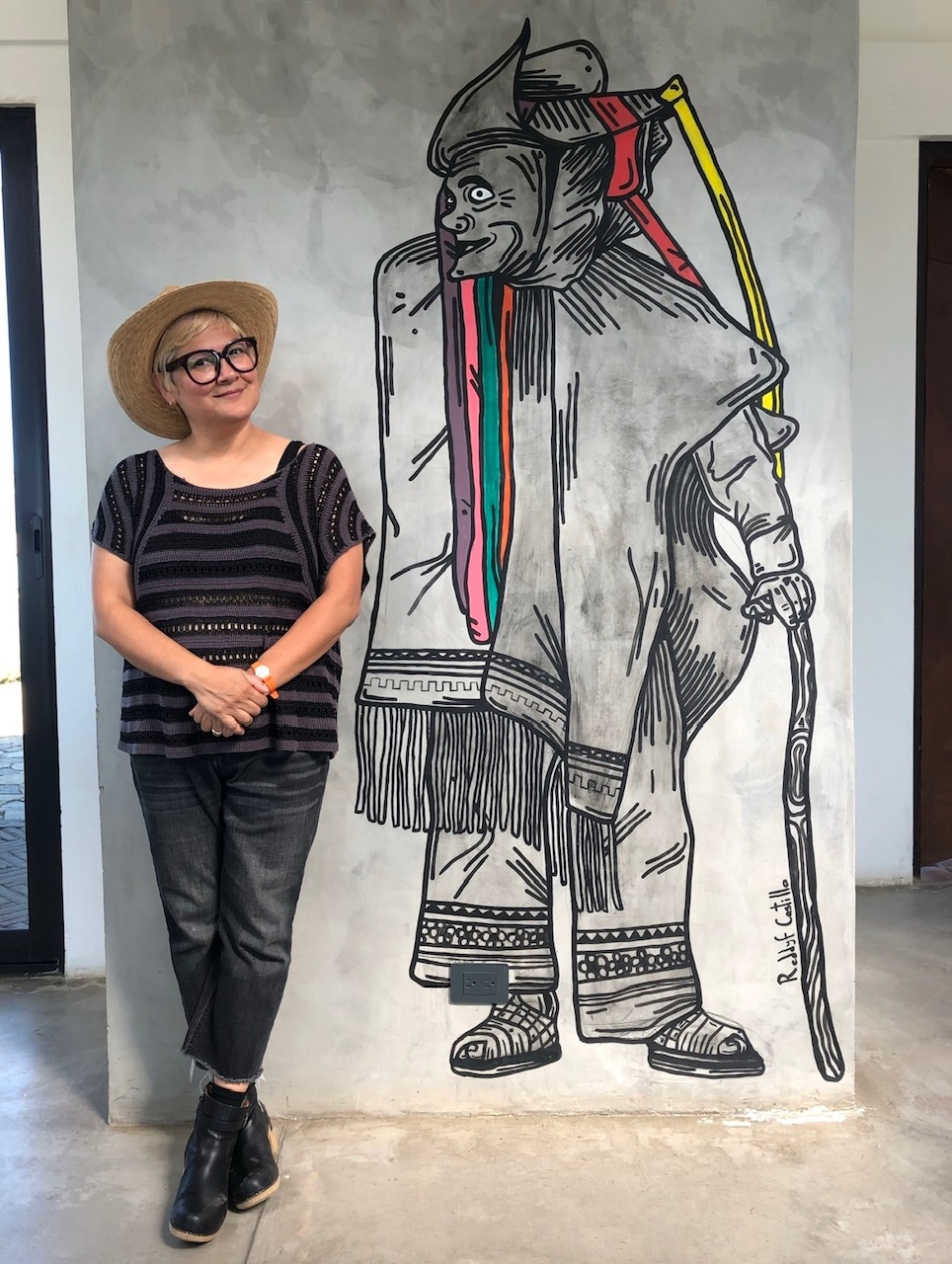 What, if any, adversities have you faced in your career or life in general, and how did they shape the artist you are today?
When I graduated high school, the first problem I encountered was finding a career that would cater to my "unusual" interests. For a while there, architecture was an option but I can't really say math is my strong suit. It still isn't.
Thanks to a family friend, I found Graphic Design. Along the way, I discovered that design offered photography, silkscreening, industrial design, and illustration amongst other branches. These other options 'derailed' me. Derailed in the good sense of the word because I found illustration, something I had already been doing prior to heading off to university. Illustration eventually led to character design and that led to animation.
I'd say that looking back now, one of the toughest things to admit is the lack of support from my country's government in terms of the arts. There is a wealth of talent and Mexico. It's a juggernaut in terms of its richness in culture, traditions, and heritage. At times, I feel a bit of cultural guilt creating outside of my country, but I don't forget where I'm from and I'm constantly trying to utilize this nostalgic palette of elements I grew up with. I try to incorporate colors, experiences, and food (yum) traditions and introduce them through my art.
---
How do you keep your artistic spirit refreshed, even when under the pressure of production deadlines or life challenges?
I step away. Hahaha! I listen to music. I walk. I play the piano. I read. I clean my bathroom drawers! Anything to disconnect. I'm like a computer you have to reboot! As soon as I do and I come back, I feel like a clean slate.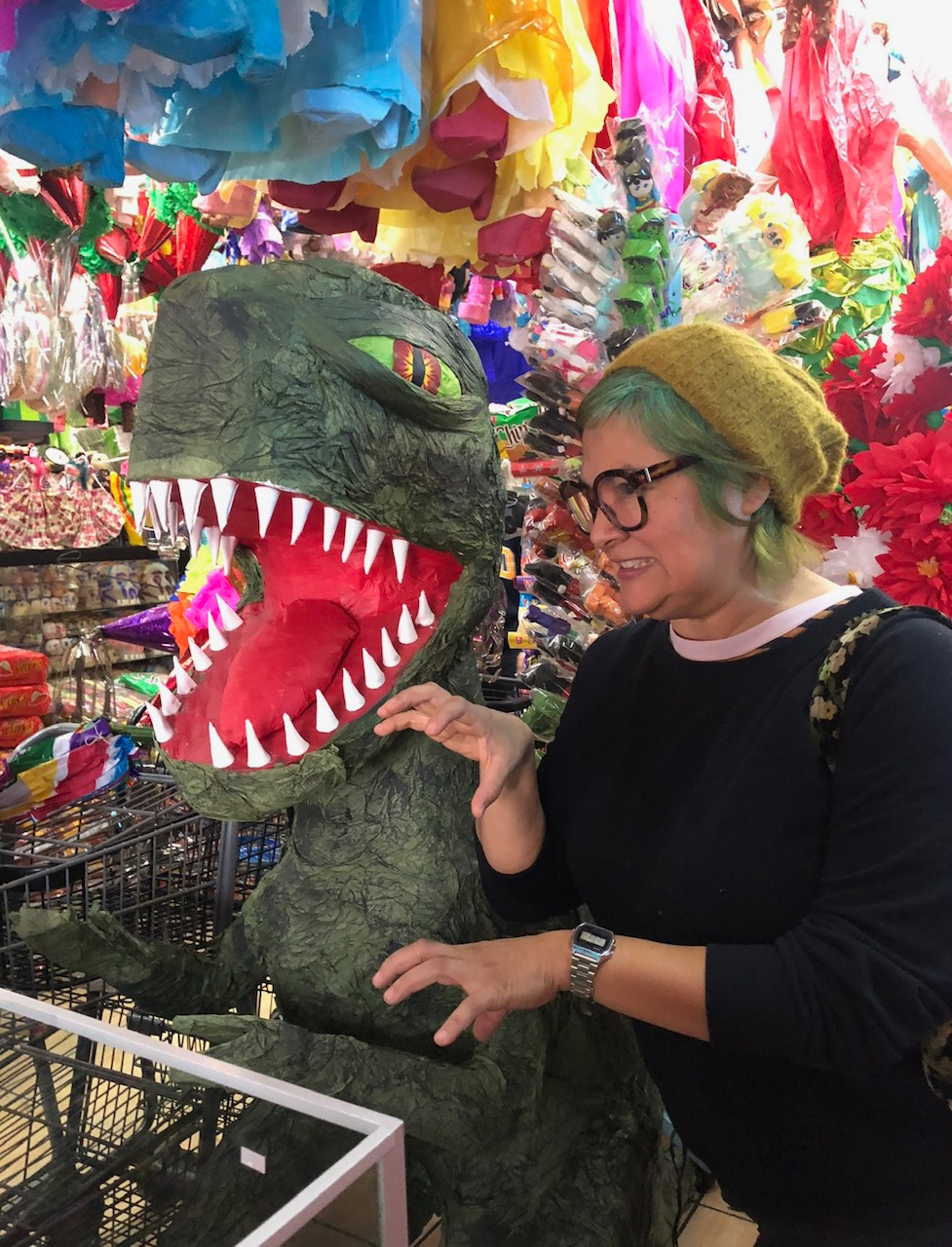 Why is an organization like WIA important?
As it is, to rally with like-minds creates strength and representation. I wish there were more groups with this kind of support.
---
How did this assignment for WIA @ Annecy come to you, and how has it evolved?
I've had the pleasure of knowing Jinko Gotoh for a while now! She reached out and asked me if I wanted to participate and I said yes! Of course! It's an honor!
---
What message do you hope to convey through this art?
I'm hoping people understand that the representation in the diverse colors pouring out of this tunnel is the range and diversity in the WIA group. We must work together, and weave together to go upwards.
As a Mexican animator, what is it like to know that this year's spotlight country for the Annecy International Animation Festival is Mexico?
It's an extraordinary honor! I hope we don't get too rowdy and scare off the locals.
---
What advice do you have for young people looking at animation or other artistic industries as their career field?
Before getting into animation, ask around about others' experiences. What OTHER options exist in animation? Break the mold, opt for director, producer, background artists, boards, editors.  We need more women in those areas as well!
---
ABOUT SANDRA EQUIHUA
Emmy Award winner Sandra Equihua was born in Tijuana, Mexico, where she graduated from Ibero University with a bachelor's degree in graphic design. As a graphic designer, illustrator, and character designer, she has collaborated on projects with her husband, Jorge Gutierrez, and WB, Disney, Nickelodeon and Netflix, among others. Together, Sandra and Jorge co-created the highly acclaimed animated series El Tigre: The Adventures of Manny Rivera (Nickelodeon), for which she received an Emmy Award for character design. Sandra was also a character designer for the animated film, The Book of Life (20th Century Fox), for which she received an Annie Award. She is currently working on Netflix's multiple Emmy Award winning animated series, Maya and the Three, among other projects. Sandra lives with her husband and son Luka in Los Angeles, CA, where she happily creates to her heart's content.