Application Submission Deadline Has Been Extended  To
Wednesday, December 8 at 11:59 PM PST
The Women in Animation (WIA) Scholarship Program is devoted to furthering the academic efforts of deserving animation college students who demonstrate artistic talent, a passion for animation, a financial need, and a promising future in our industry. Applicants who are pursuing various aspects of animation production from schools all over the world who have identified themselves as women, transgender or non-bianary are encouraged to apply. All applicants must have an active WIA student membership and must be in their second year of study (or later) to be considered for the scholarship.
Must be an active WIA member and identify as part of an underrepresented gender, including but not limited to female, non-binary, and transgender.
If attending an accredited college of university, the applicant must be registered during the 2021-2022 academic school year as an undergraduate student in the sophomore, junior and senior year of study, or a graduate student.
If the applicant is taking online courses, they must show proof of current and previous courses they have taken. This scholarship opportunity is for students who have taken classes previously
Major: any field and aspect of animation production
Cumulative GPA of 2.85 minimum on a 4.0 scale
Applicants do not need to be US citizens or permanent residents to apply. In compliance with U.S. federal regulations, any non-U.S.citizen who receives a scholarship from WIA must not be listed on the published  "Specially Designated Nationals" terrorism watch list.
Age: 18+
Previous scholarship recipients are not eligible to apply
Oct 15, 2021 – Application Process Opening
---
Nov 10, 2021 @ 4pm-5pm PST – Scholarship Q&A Zoom Event
---
Dec 8, 2021 @ 11:59pm PST– Application Submission Deadline
---
February/March, 2022 – Announcement  & Awards Ceremony
APPLICATION DEADLINE: December 8, 2021 at 11:59pm PST
Submit your application along with all required documents to be considered for WIA 2021-2022 Scholarship.  For any questions, please contact [email protected].
REQUIRED APPLICATION MATERIALS
One Personal Statement:
Submitted in PDF format
Not to exceed 500 words (in English), that includes the following:

Who you are as an artist
What your career goal is
Why you are applying for this scholarship and how you will plan to use the grant; not just to complete one single project
---
Samples Of Work:
6-10 examples of your fine art illustration, life drawing, photography, sculpture, character design, storyboards, etc.
File format: pdf, jpg, jpeg, png, gif, mov, mp4; file size: (Limit of 10 Mb)
Recommended but not required: a working portfolio website (provide password in application, if needed) that includes:

A reel (less than 3 minutes) or a body of work that showcases the your skills
An animated film of your creation, less than 3 minutes
---
A Copy Of Your Resume:
This is particularly important for students who are interested in animation production management
---
A Headshot:
900px x 600px, minimum 150dpi resolution
JPG format
---
One Letter Of Recommendation:
Submitted in PDF format
Not to exceed 500 words (in English)
Written by faculty in your school or a industry professional with whom you have previously worked
You are welcome to submit a second letter of recommendation (recommended but not required)
---
One of the following documents to show proof of enrollment as a current student, such as:
A copy of your current semester's class schedule
Enrollment verification issued by school
A school picture ID that shows you are enrolled in the 2021-2022 academic year
MUST BE submitted in PDF format
---
A School Transcript
Must show cumulative GPA
Submitted in PDF format
---
Recommended but not required:
WIA's Cash Awards:

$1,000 USD to $2,500 USD (up to 10+ recipients)
---
Software Packages

(offered based on the yearly sponsorships)
---
Mentoring Opportunity

 (offered based on the yearly sponsorships)
2021-2022 SCHOLARSHIP SPONSORS
(Displayed In Alphabetical Order)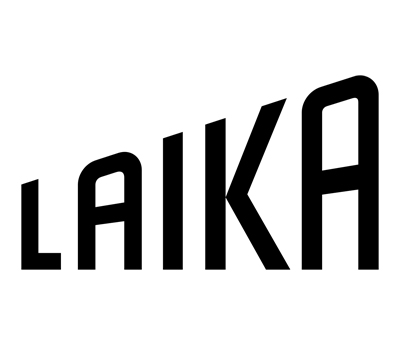 LAIKA is joining the WIA Scholarship Program for the first time this year and they will be giving out two cash awards, up to $2,000 USD to two deserving students who specialize in stop motion. LAIKA hopes to take this opportunity to foster future talent that shares the same passion for stop motion filmmaking.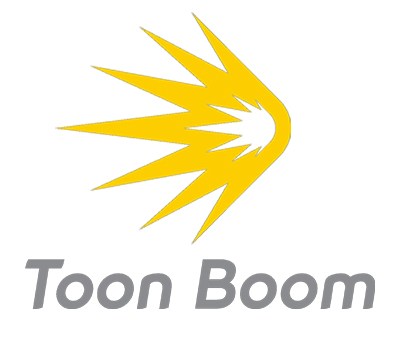 Toon Boom is focused on promoting the presence and mentorship of women at every level of the animation industry. Our annual partnership with WIA through programs such as ACE, MUMA/WIA Mexico mentorship program, as well as our contribution to WIA's annual Scholarship Program allow us to continue our pursuit of our objectives. This year Toon Boom will provide both software and scholarship funds for the chosen winners of the WIA Scholarship Program, up to $2,000 USD. One-year bundled licenses of Storyboard Pro 20 and Harmony Premium 21 will be awarded to each finalist as well as funds to support their education.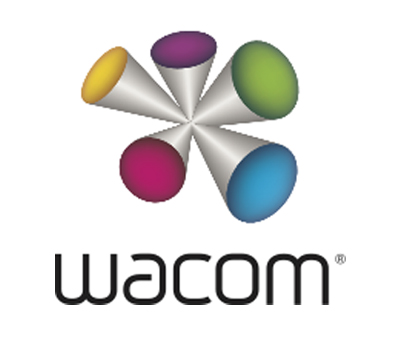 Wacom is excited to be a part of the Women In Animation's mission to help young women find careers in the animation space. They believe everyone is creative and want to continue to provide access, support and awareness to those who are bringing a new voice to the industry. Wacom is donating Cintiq Pro 16's to ten WIA scholarship winners because they understand the importance of having professional level technology as it will set the talent apart for both freelancing work and their creative portfolios making them more hirable in the Animation industry.
WIA Bay Area Chapter
The WIA Bay Area Chapter is offering a $1,500 USD scholarship to one scholarship recipient who is living and studying in the Bay Area. This opportunity is also open to students who are currently living in the Bay Area but are attending schools elsewhere remotely this year
PAST WINNERS AND RUNNER-UPS
To view an archive of past winners and runner-ups of the WIA Scholarship Program click on a link below:
In addition to the WIA Scholarship Program, please check out a growing list of scholarship opportunities offered by many other domestic and international organizations. If you have any scholarship opportunities that you would like to share with the WIA student members, please contact us directly at [email protected].