WIA SCHOLARSHIP & RESOURCES
WIA is devoted to furthering deserving animation students who demonstrate artistic talent, a passion for animation, a financial need, and a promising figure in the field of animation by offering an annual award.
In addition to the WIA Scholarship Program, please check out a growing list of scholarship opportunities offered by many other domestic and international organizations.
If you have any scholarship opportunities that you would like to share with the WIA student members, please contact us directly at education@womeninanimation.org.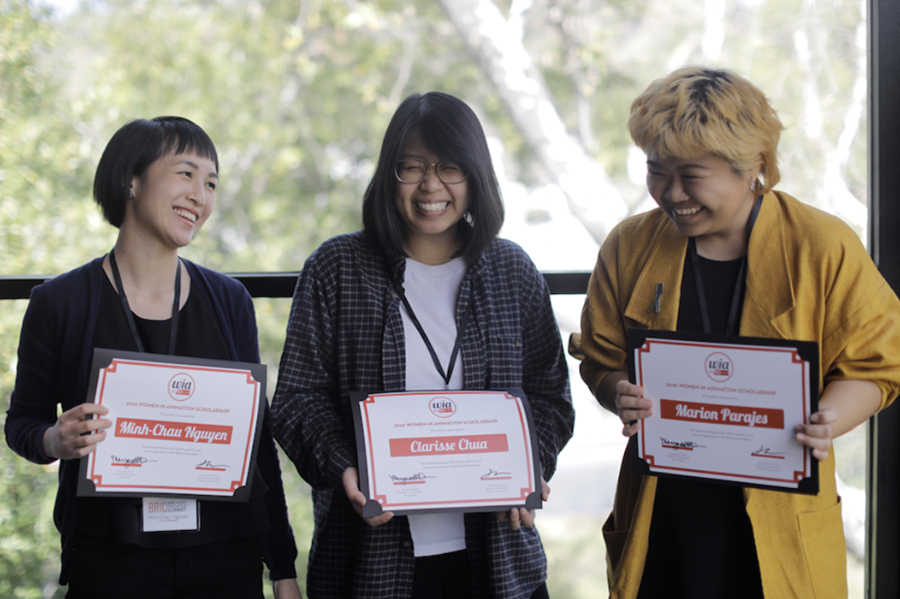 NEXT YEAR'S WIA SCHOLARSHIP COMING SOON!
WIA will be announcing the 2021 scholarship program later in 2020 so please check back for more information. We sincerely look forward to hearing from more applicants next year!
In 2020, out of 83 applicants from 44 schools across 17 U.S. states as well as Canada, Cyprus and the UK, the WIA scholarship committee, led by the Chair of Education, Hsiang Chin Moe, selected these eight amazing students as most deserving of scholarships.
The scholarship pool totals $15,000 and also features one program award from Animation Mentor and three from Toon Boom. Animation Mentor offers one WIA Animation Scholarship winner a 6-week workshop (a $699-$899 value) and allows that awardee the choice of several courses. The recipient of this  award is Daria Burkut. Toon Boom supported this year's winners with one-year of bundled licenses of Storyboard Pro and Harmony Premium as well as one-on-one remote training. The recipients are Daria Burkut, Marion Parajes and Kaylan Peattie.