OUR MISSION
We bring together the global animation community to empower and advocate for people of underrepresented gender identities in the art, technology, production, and business of animation, inspiring excellence and justice in all facets of the industry.
OUR VISION
We envision a world in which people of all gender identities share fully in the creation, production, and rewards of animation, resulting in richer and more diverse entertainment and media that move our culture forward.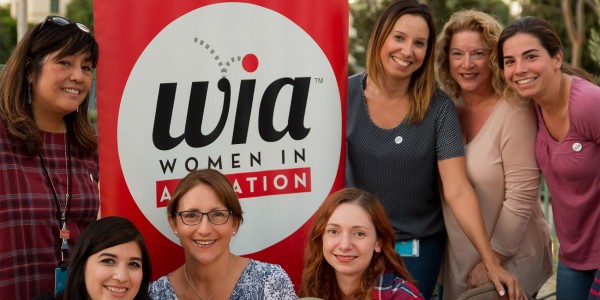 OUR VALUES
We stand for gender justice
We recognize gender is non-binary and intersects with every other aspect of identity. We advocate for gender justice because it will benefit all of us. We are inextricably linked and we all deserve to be treated fairly. Examples of this value in action:
We continuously refresh the conversation about gender equity and representation in the workplace.

We focus programs on supporting the promotion of gender balance in our industry.

We elevate and spotlight champions of gender justice.
We lead in service to our community
We prioritize our mission, our community, and the greater good. We lead with empathy, compassion, and self-awareness. Examples of this value in action:
We do the right thing even when it's hard or not in our self-interest.
We engage with, invite feedback from, and listen to our community.
We consciously center our work on providing opportunities for people to connect and evolve.
We are inclusive and collaborative
We recognize, respect, and welcome people for who they are. We view everyone as potential partners in the pursuit of gender justice. Examples of this value in action:
We highlight and celebrate the career achievements and professional innovations of our colleagues.
We purposefully seek out collaborations.
Our programs intentionally connect people within the animation industry.
We are focused yet agile
We trust our intuition to move quickly, creatively, and strategically in response to the needs of our community. We work with commitment and conviction. Examples of this value in action:
We consistently ask "How does this advance our mission?" when making decisions.
We fill gaps, patch pipelines, and solve problems.
We evaluate regularly and adjust our plan to stay effective.
We courageously forge new paths
We trust in our vision and ourselves; we're not afraid of uncharted territory. We are brave in using our voice and offering our perspective. We value our lived experiences and use them to push us forward. Examples of this value in action:
We reject the notion of "It's always been done this way."
We create and offer programs that help break down barriers.
We take risks in the name of progress.
WHY IT MATTERS
As animation continues to reach audiences of diverse age, gender, ethnicity, abilities and culture, so does the need to ensure that animation content represents the world as it should be — a world where people of diverse genders are equally represented, both behind the scenes and on the screen, to move culture forward.