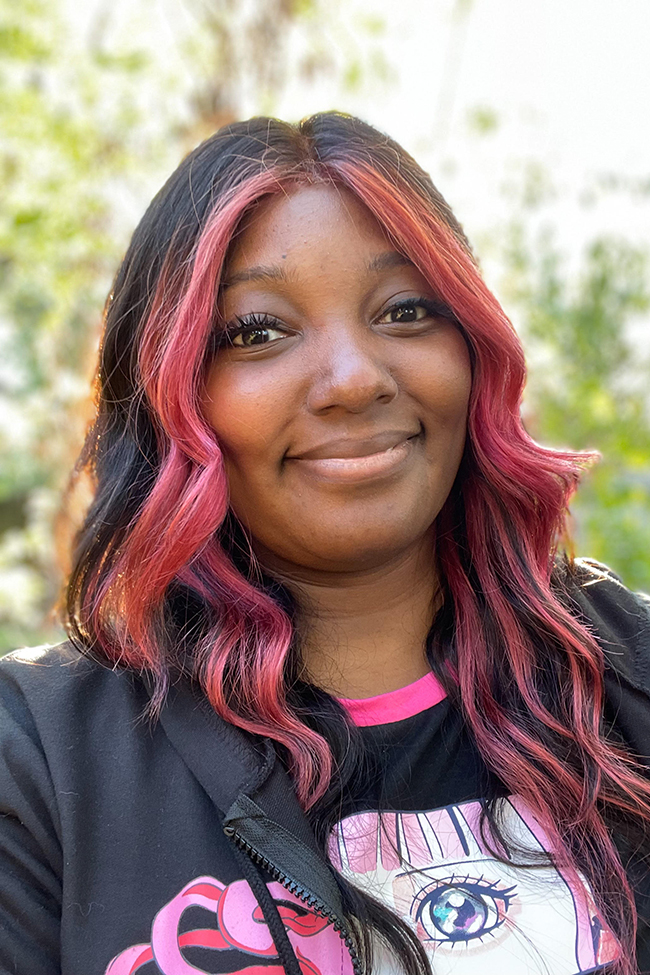 Administrative Specialist  |  She/Her
I'm a creative at heart, but until that goal is reached I've had a few jobs all centered around tech. I started my career journey in the humble but chaotic world of GameStop, then to the wild west of Best Buy, to the towering giant of Microsoft, and finally ended up in comfy and cozy WIA!
I'm also a freelance Lead Product Designer for Pretty Please Teethers and I'm working on freelance concept design work as well! I like to keep my plate full so I never have a dull moment (or it's the lingering star student effect). You'll never see me without my iPad in case a great idea arises and if you do? I'm passed out. Every spot can be a napping spot if you try hard enough.
FAVORITES:
Hobby:
Cosplay and Art
---
Artist:
Megan Thee Stallion, Doja Cat, Ashnikko
---
Animated Film:
Encanto!
---
Animated Series:
Arcane