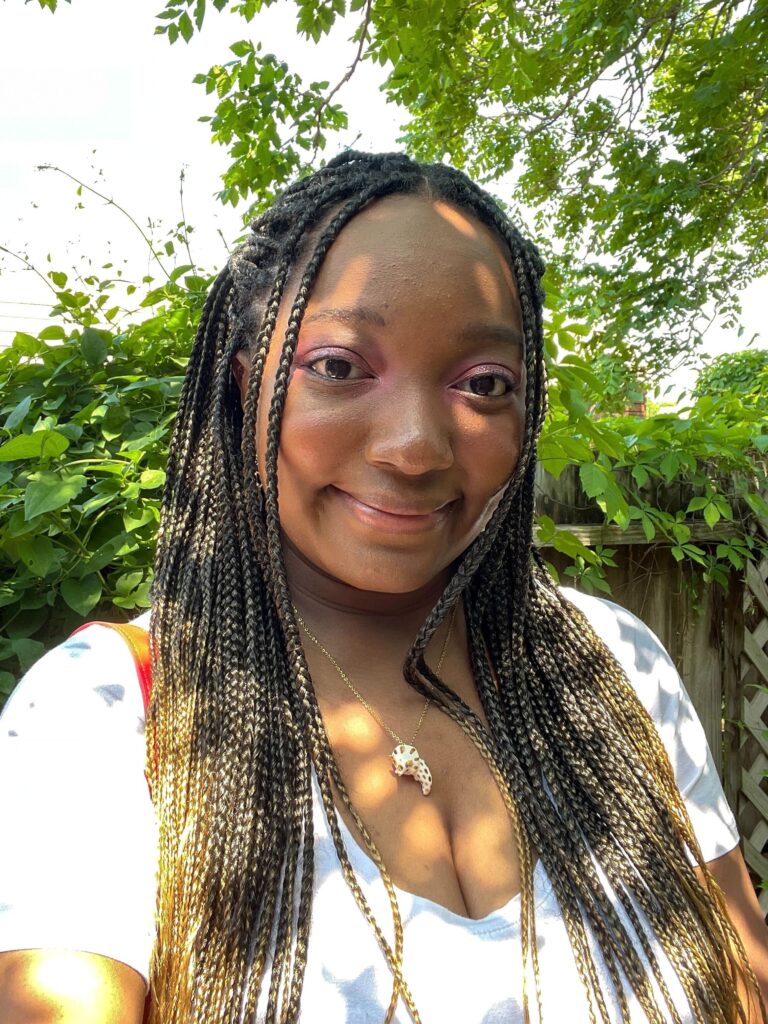 Program Coordinator  |  She/Her
I'm creative at heart, but until am still finding my place in the professional artistic world. Until then I flex my skills within admin and program coordination. In my personal time I'm always working on new art, new portfolio pieces, and jumping into a new video game series!
A few of my accomplishments in recent years are being hand-picked in program selections for the WIA Mentorship Program – Diving into Design (2021), the Black n' Animated x Netflix Foundation Program (2022), the Women in Gaming International Mentorship Program (2023), and the WIA Mentorship Program – Breaking into the Gaming Industry (2023).
FAVORITES:
Hobby:
Cosplay and Gaming
---
Artist:
Megan Thee Stallion, Ashnikko
---
Animated Film:
Spiderman: Into the Spiderverse
---
Animated Series:
Arcane