WIA ANNOUNCES 2023 SCHOLARSHIP PROGRAM INDUSTRY PARTNERS
This latest cycle boasts the largest number of industry partners and most robust prize packages since the inception of the program.
LOS ANGELES, CA — WIA is proud to announce the largest number of industry partners contributing to the ongoing WIA Scholarship Program.
Eight partners — Animation Focus, Animation Mentor, ArtStation, Autodesk, Foundry, LAIKA, Toon Boom, Wacom and Yellowbrick Learning — have contributed workshops, tutoring sessions, software packages, hardware, and cash prizes for the 2023 cycle. Additionally, WIA's Bay Area and Montreal Chapters are providing special scholarship prizes for students who have ties to their areas.
Details for each of the scholarship packages being offered by these partners are outlined below:
2022-2023 SCHOLARSHIP SPONSORS
(Displayed In Alphabetical Order)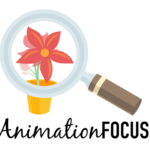 Animation Focus provides online animation tutoring on a 1 to 1 basis with a professional feature film character animator – 1 hour per week for 4 weeks. One WIA scholarship recipient will receive a place in a 2023 Animation Focus class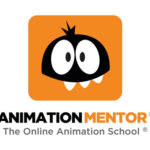 Animation Mentor will offer one WIA Animation Scholarship winner a 6-week workshop (a $699-$899 value) and will allow that awardee the choice of several courses. With their choice of 10 different classes: Maya Workshop: Animation Basics, Cartoony Animation for 3D Animators, 2D Animation for beginners, 2D Animation: Walk Cycles & Character Movement, Pre-Visualization basics for animators, Storyboarding Fundamentals, Intermediate Storyboarding, Visual Development: Principles of Design, Game Animation Fundamentals, and Digital Painting, the student winner will have many options to best personalize this educational opportunity.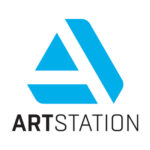 ArtStation is proud to support the WIA Scholarship Program and is offering 25 one-year ArtStation Pro upgrades to recipients. ArtStation Pro comes with a custom website builder, analytics, blog page, 4K uploads and video clips, and much more!
Autodesk is supporting this year's recipients with licenses of their 3D modeling and animation software. Eight winners will have the choice between one-year subscriptions of Autodesk Maya or Autodesk 3ds Max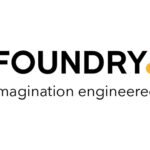 Foundry will offer one WIA Animation winner, $2,000 in scholarship funds together with a permanent Production Collective license to its suite of products, including Nuke Studio, Katana, Mari and Modo. This license will allow the winner access to Foundry's industry-leading compositing, editorial, review, modeling, 3D painting, look development and lighting software.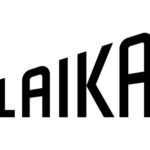 LAIKA is excited to participate in the WIA Scholarship Program again this year and they will be giving out two cash awards, up to $2,000 USD to two deserving students who specialize in stop motion. LAIKA hopes to take this opportunity to foster future talent that shares the same passion for stop motion filmmaking.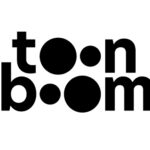 Toon Boom is excited to support the WIA scholarship program for the third year in a row, helping to build a more diverse animation industry and providing support to new talent entering the market. The prizes include 20 licenses of Storyboard Pro, 20 licenses of Harmony Premium, and 10 Harmony Fundamentals Online Courses. The best way to prepare for a future in animation is to set a solid foundation with leading technology that will be used throughout a professional career.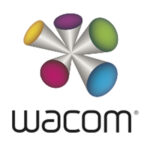 Wacom is excited to be a part of Women In Animation's mission. They believe everyone is creative and want to continue to provide access, support and awareness to those who are bringing a new voice to the industry. Wacom is donating Cintiq Pro 16's to ten WIA scholarship winners because they understand the importance of having professional level technology as it will set the talent apart for both freelancing work and their creative portfolios making them more hirable in the Animation industry.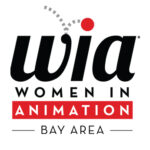 WIA Bay Area Chapter is offering a $1,500 USD scholarship to one scholarship recipient who is living and studying in the Bay Area. This opportunity is also open to students who are currently living in the Bay Area but are attending schools elsewhere remotely this year.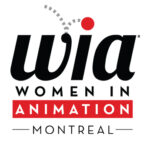 WIA Montreal Chapter is offering a $1,000 CAD scholarship to one student who is currently studying in Montreal or living in Montreal while taking online classes at schools in other countries.
Yellowbrick Learning — Animation Mentor's parent company — is proud to announce that they are also offering a separate scholarship award that will allow 3 awardees their choice of one Yellowbrick online course for each winner. (a $1,000 per class value, totaling $3000) With their choice of 22 different classes to choose from, such as Fashion, Music, Film & Entertainment, Beauty, Design, E-commerce, Hospitality, New Media, and E-Sports & Gaming, the 3 winners of this scholarship will get to choose 1 course each from their curriculum.
The WIA Scholarship Program is devoted to furthering the academic efforts of deserving animation college students who demonstrate artistic talent, a passion for animation, a financial need, and a promising future in our industry. Applicants who identify as women or as a person of an underrepresented gender identities and who are enrolled in schools all over the world to pursue various aspects of animation production, are encouraged to apply.
"We're proud to support the emerging talent from all corners of the world as they continues to expand and sharpen their skills in animation," said WIA's Chair of Education, Hsiang Chin Moe. We're also proud to partner with our generous sponsors who share the same passion for the animation field. Their generous contributions will make real, tangible differences in the lives of these talented creatives."
WIA Animation Scholarship applications are open from Oct. 19, 2022 until Dec. 1, 2022. Eligibility requirements, application and other details can be found on the WIA website here. Scholarship winners will be announced at the BRIC Foundation Summit in 2023.