Virtual Event
Behind the Mic: The Art of Voice-Over Acting
November 8 @ 4:30 pm

-

5:30 pm

PST

Virtual Event

Free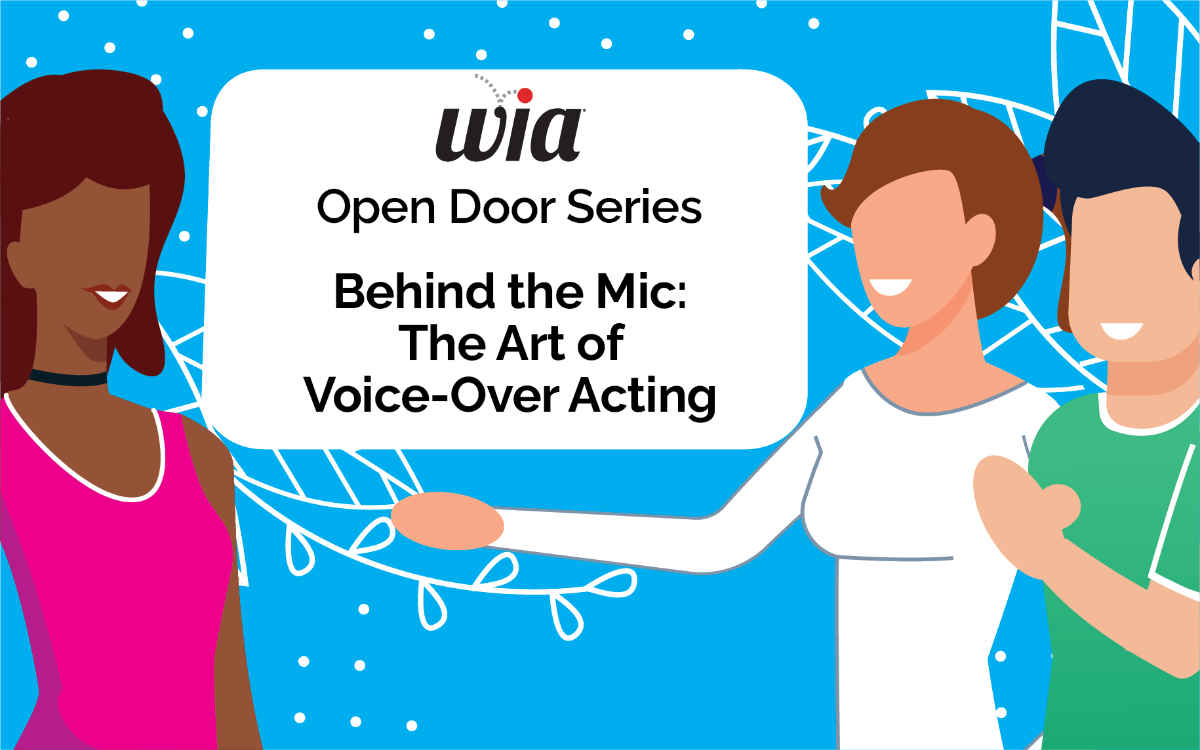 Join us for an immersive journey into the captivating world of voice-over acting, where the power of the human voice becomes a tool of boundless creativity.
In this engaging panel discussion, a panel of accomplished voice-over actors, directors, and industry experts will peel back the curtain on the secrets and intricacies that make voice acting a truly unique and captivating art form. From animation and video games to audiobooks and commercials, the panelists will explore the diverse range of applications for voice-over work and the skills required to excel in each.
Panelists 
Laine Kelly, Voiceover Artist
Candi Milo, Voiceover Actor
Kesha Monk, Voiceover Actor
Trekina White, Voice Actor
Moderated By: kittie kaBoom, Voiceover Actor, Podcaster, Writer, Producer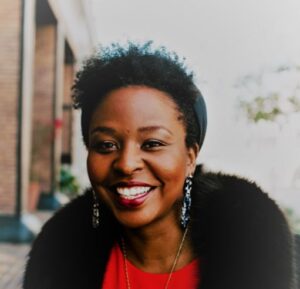 Laine Kelly, Voiceover Artist
After diving into the world of VO right before the pandemic, Laine comes to the panel with personal insights and encouragement from her journey navigating the nuances of the industry's various genres. The art of Audio Description is quickly gaining attention as accessibility for all continues to be embraced by industry standards; making the enjoyment of movies, live performances, and corporate events available to the visually impaired and non-sighted community.  Now after working with several different AD studios and recently being interviewed on the Audio Description Network Alliance's podcast, Laine joins us for a fun conversation about the AD community & the hustle.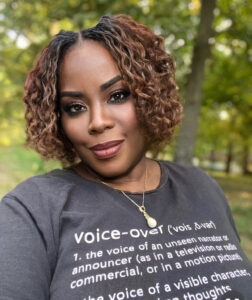 Kesha Monk
Kesha Monk is described as a woman who is a spirited "go-getter". Kesha Monk is a phenomenal radio personality, instrumentalist and voiceover talent. Kesha Monk has been wowing people with her voice for over 25 years. She has voiced projects for brands such as: McDonalds, Busch Gardens, SeaWorld, Coca Cola, Dunkin Donuts & more. Additionally, she was the live announcer for the Soul Train Awards for the past 6 years. She also made history as the 1st African American woman live announcer at the Tony Awards.
Kesha's professional career began as a radio personality in Raleigh, North Carolina. Her talent took her to many cities across the country, including major markets such as New York, Los Angeles, Chicago & Boston. Additionally, she was the co-host of a syndicated countdown show with Randy Jackson of American Idol fame. The show ran for 5 years and aired in 50 US cities and internationally in Japan and Kenya.
After 20 years in radio, her career path shifted after a devastating cancer diagnosis. During a chemotherapy break, Kesha decided to enter a contest that was awarding a hefty voiceover contract. Coincidentally, her actual audition was a script that included the role of a cancer patient. Because cancer was her reality, that audition got her in the door of a reputable talent agency and catapulted her into the world of voiceover.
Trekina White, Voice Actor
Trekina White is an award winning voice actor from the SF Bay Area with a voice that is bold, classy and sassy and can keep it real. Her voice has been heard for such brands as Apple, Best Buy, McDonalds, PBS Kids, Google, Cartoon Network as well as a featured narrator on the Calm App and the 2023 One Voice Winner for Best Performance by a Female for Television/Web-Commercial.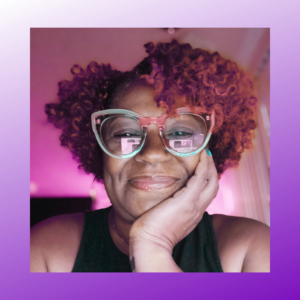 kittie KaBoom, Voiceover Artist
Having been in the VO game for over 20 years, kittie has honed her ability to impersonate, create characters and perfect accents which has allowed her to land various lead and supporting roles on The Boondocks, Jake Long; American Dragon, Rock Paper Scissors, and Bugs Bunny Builders to name a few.
Her most stand out success to date occurred as the reprised MoCap/VO Host CITA on BET, in addition to the role of Trixie on American Dragon that has become a real "fan favorite".
kittie hosted her own radio show, HEAR kittie kittie, on DASH Radio before the pandemic, and was a weekly host for multiple shows on the Afterbuzz TV Network where she was given her own aftershow for the Netflix Animated hit, Disenchantment.
Currently, kittie is a recurring character on Spidey and His Amazing Friends on Disney+, a lead on a DnD video game and a few other projects that are still in development.
IMPORTANT NOTE:
This event is for active WIA Members.  You must be logged in to your membership account on this site in order to register.  If you are not a member, you may join here.