Virtual Event
Meet the Women of Starling
November 9 @ 12:00 pm

-

1:00 pm

PST

Virtual Event

Free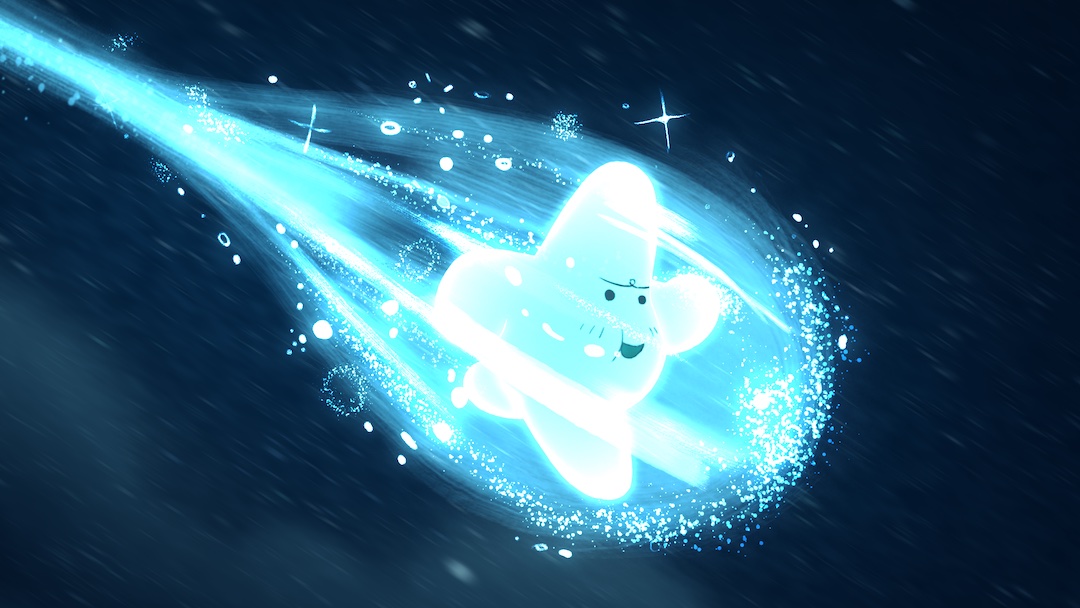 Join us for our latest Professional Growth Program discussion — Meet the Women of STARLING. This event is your chance to meet the incredibly talented women who are the driving force behind STARLING, winner of the Best Animated Short prize at this year's Tribeca Film Festival.
PANELISTS
Mitra Shahidi is an Iranian-American story artist, director and screenwriter. Shahidi's passion for art and storytelling began at a young age and led her to pursue a career in animation in United States. Growing up in Turkey, she was exposed to a rich cultural heritage which has greatly influenced her artistic style and subject matter. Graduated from the Academy of Art University in San Francisco, she worked as an art director in games, film and advertising until she joined Pixar Animation Studios as a story artist in 2017. Since joining Pixar, she has worked on several films, including the Academy Award-nominated "Luca" and the upcoming feature film "Elio." Her role as a story artist involves visualizing the script and creating storyboards that help the director and other team members understand how the film will look and feel. Shahidi currently lives in the Bay Area, California with her family.
Jessica Heidt joined Pixar Animation Studios in 2008 where she has worked in a variety of capacities. She was a Script Supervisor on many of Pixar's feature films including "The Good Dinosaur," "Cars 3," "Luca," Academy Award ® winning "Soul," and the upcoming film "Elio". She was the Associate Production Manager on the short film, 22 vs. Earth, and the Sweatbox Department Manager on "Turning Red.". She is currently working as the Art & Technical Department Manager on Pixar's upcoming film, "Inside Out 2," releasing in Summer 2024. She is featured in the Disney+ docuseries, Inside Pixar, ep. 4, "Who Gets All the Lines", which focuses on her work to balance representation in Pixar's films. She's a fierce advocate for Inclusion and Representation across industries and Bloomberg News named her one of their Game Changers in 2022. Prior to working at Pixar, Heidt worked in theater as a producer, director, and casting director. She taught at Universities across the Bay Area and was the writer/director of the award-winning short film, "Prufrock," produced in 2019. She currently resides in San Francisco, CA.
Celine You is an art director and visual designer currently working at Google Doodle. She is passionate about creating stylized and memorable visual experiences to tell meaningful stories. Before joining Google, she worked as a character designer at Pixar on several feature films and short films including Turning Red, Soul, Toy Story 4, Kitbull, and Wind. In her spare time, she loves collaborating with artists on various projects. In 2021, she art directed a short film called Opera, which was nominated for an Oscar in the Best Animated Short Film category. If not doing art, she enjoys hiking and climbing rocks, staying as close as possible to nature.
MARY COLEMAN, CHIEF CREATIVE OFFICER – LOCKSMITH ANIMATION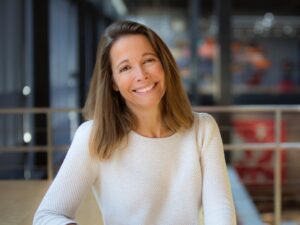 Mary Coleman is the Chief Creative Officer of Locksmith Animation.  Based in London and LA, Locksmith is an independent producer of high-quality animated features and series for global audiences.  Mary joined the leadership team in 2022, after 23 years at Pixar where she was Head of Development.  Before Pixar, she was the Associate Artistic Director of San Francisco's Magic Theatre, where she directed world premieres of new American plays.  In 1999, Pixar Co-founder Ed Catmull brought her in to build their development department.
She was the first woman to participate in Pixar's Brain Trust, providing creative feedback from development through production.  Coleman co-founded The Story, Art, and Animation Artista groups.  These successful Pixar programs empowered female artists, and paved the way for them to become directors, supervisors, and studio leads.  She is also known for having launched many screenwriting careers.
During her tenure, Pixar created a legacy of modern classics including Finding Nemo, The Incredibles, Ratatouille, WALL-E, Up, Toy Story 3 &4, Brave, Inside Out, Coco, Soul, and Turning Red among others.
Coleman holds a BA in Literature from Amherst College and an MFA in Theater Directing from the University of California at San Diego.
About STARLING
Winner of the Best Animated Short prize at this year's Tribeca Film Festival, STARLING was made remotely by a global community of 70+ diverse artists and animators from 14 different countries, STARLING was produced through Pixar's co-op program which allows employees to leverage equipment available at the studio to further their own creative pursuits in their free time.
To View STARLING
Directed by Mitra Shahidi
Password: Mona2023
STARLING tells the story of a mischievous star spirit that travels home to Istanbul to celebrate her birthday with her family one last time. After being blown off course, she must maneuver through the city before time runs out.
IMPORTANT NOTE:
This event is for active WIA Members.  You must be logged in to your membership account on this site in order to register.  If you are not a member, you may join here.